They've released a new DC Comics Art Academy, a series of art tutorials recorded at Comic-Cons featuring many of the artists working for DC today. In today's installment, Super Sons artist Jorge Jimenez discusses his art's manga influence and gives 2016 Comic-Con attendees an early look at one of the two characters he would soon become known for—Superboy, Jon Kent. Prior to that he worked on Superman, Batman: Arkham Unhinged and Earth-2 Society. Before hooking up with DC, he did some Transformers work for IDW.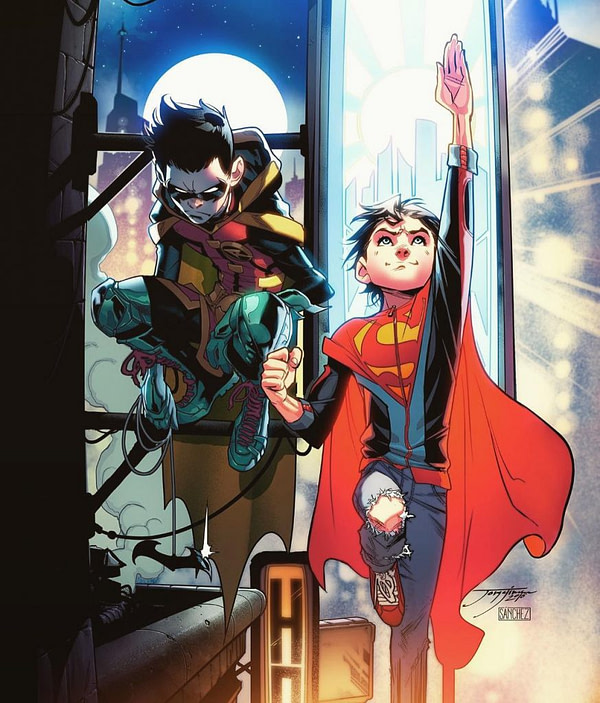 Jorge lives in Granda, Spain and need a translator for the interview portion of the video. So what is Super Sons? Here is the synopsis for the series from DC:
The sons of Batman and Superman have graduated to their own monthly comic—but if they want to survive, they're going to have to share it! Writer Peter J. Tomasi (BATMAN & ROBIN, SUPERMAN) teams with rising-star artist Jorge Jimenez (EARTH 2) to bring you the adventures of the World's Smallest.