Beginning with Youngblood #4, readers of the title by Chad Bowers and Jim Towe will be treated to an extra special surprise. For three issues, Youngblood will come up with a backup story serializing Sir Robert Liefeld's Bloodstrike Finale!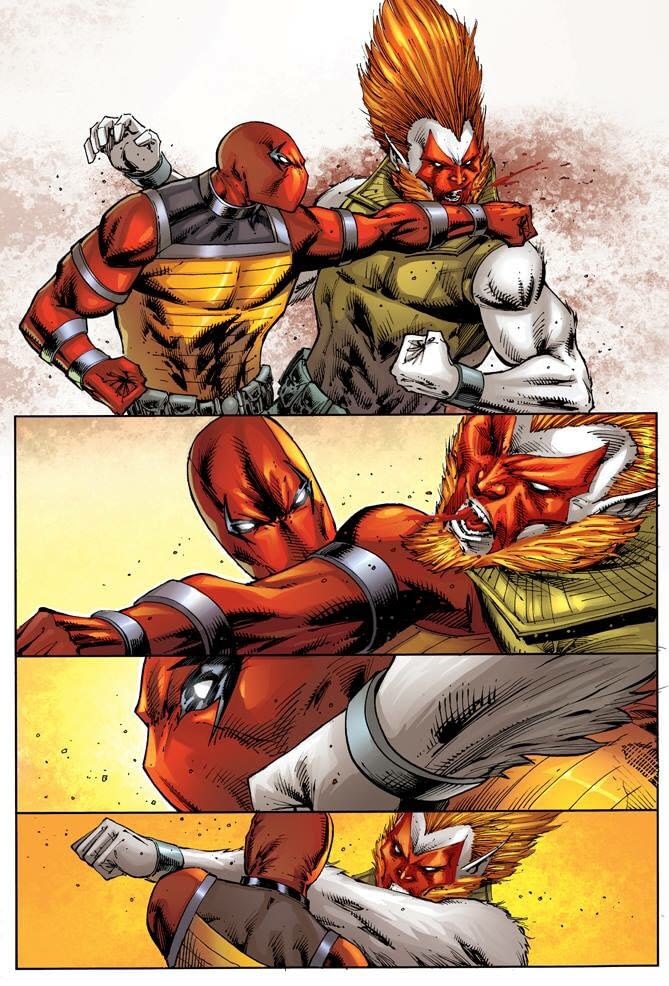 "Bloodstrike fans have been beyond patient as I work towards completing the saga I originally envisioned that ties directly into larger plans for my Extreme vision for my Extreme Universe," said Liefeld in a press release from Image. "The most immediate way to get the work I've been doing to the fans is by including it as a flip feature in the current Youngblood series featuring the acclaimed work of Chad Bowers and Jim Towe! No extra charge for a book that will be packed with content!"
Youngblood #4 was originally solicited as 32 pages for $3.99, and it looks like the price will remain the same. Truly, we've all hit the Liefeld lottery.
The book hits stores on August 9th. Check out some solicit info below:
Previously in BLOODSTRIKE, a new recruit to the Bloodstrike program, (his identity as a mystery man from the historical Extreme Universe soon to be revealed!) struggles on a covert mission and loses his life as well as his junk to the mysterious Tragedy Ann!

In YOUNGBLOOD #4 Shaft rides a motorcycle straight into danger. When the world's most extreme bowman goes rogue, it's up to the new Youngblood to stop him before he ruins everything. Or worse, gets them all killed.