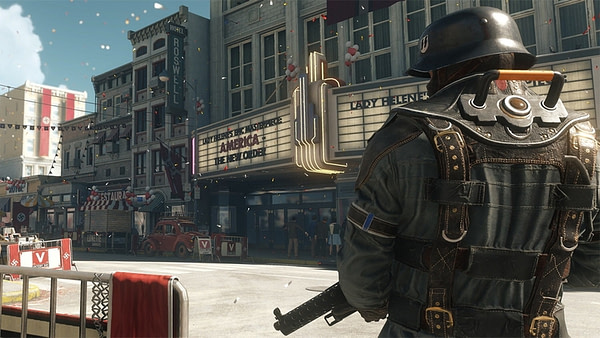 Wolfenstein II: The New Colossus, much like Wolfenstein: The New Order, will be getting an art book from Dark Horse Books.
Dark Horse gave the first modern Wolfenstein the art book treatment shortly after the original game launched in 2014. Polygon is reporting that the sequel's "hardcover will hit shelves on Nov. 7, just a few short weeks after Wolfenstein 2: The New Colossus' Oct. 27 release date." The cover image for the art book is below: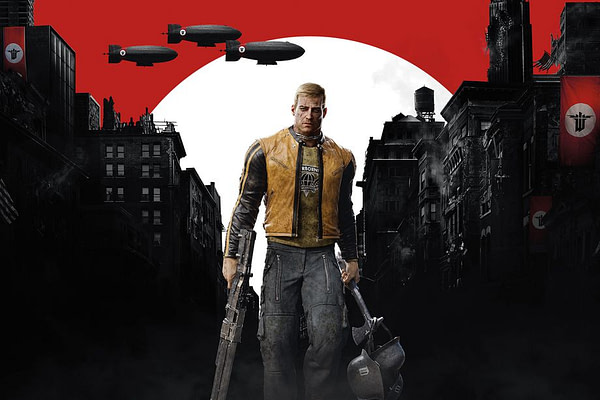 The art book for Wolfenstein II will allegedly be  "overflowing with concept art, production material, and exclusive commentary from the creators of the newest entry in the epochal franchise." Dark Horse cited their work on The Art of Wolfenstein: The New Order as proof of their claim, and we're inclined to believe them. Dark Horse has published art books for many a games franchise, and each one of them is a gorgeous piece of work. So if game art is your passion, and you love Nazi-takeovers, you might want to keep an eye out for this one.