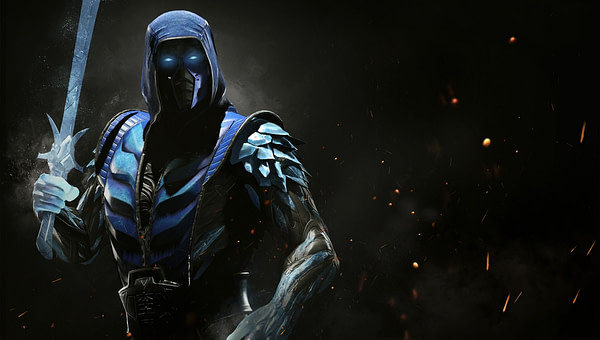 Today, Warner Bros. Interactive Entertainment and DC Entertainment announced that Sub-Zero is now available in the critically acclaimed Injustice 2 for players who have purchased the Injustice 2 Ultimate Edition, Injustice 2  Deluxe Edition, Injustice 2 Ultimate Pack or Fighter Pack #1 (Xbox Store only). This latest addition to the character roster comes from Mortal Kombat, NetherRealm Studios' classic mega hit franchise, with a brand new costume designed by Jim Lee, Co-Publisher at DC Entertainment.
Sub-Zero will be available as a standalone purchase on July 18 on PlayStation®Store and Xbox Store.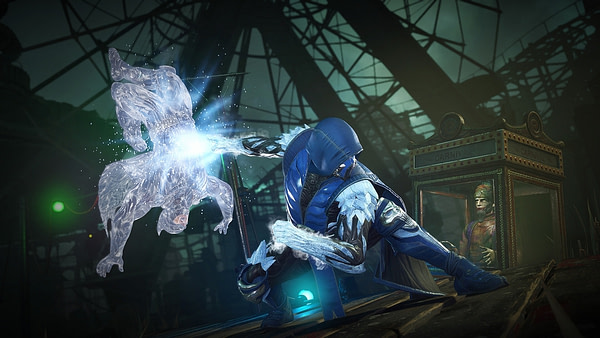 Sub-Zero is Injustice 2's first crossover character from Nether Realm Studio's mainstay franchise Mortal Kombat. Scorpion was the only Kombat character to make it into the first Injustice game, so it will be interesting to see if Sub-Zero is joined by any other Mortal Kombat favorites or if he's going to be the solo representative like his nemesis was for Injustice: Gods Among Us.
Game director Ed Boon made the announcement that Sub-Zero would be franchise hopping on twitter just a few weeks back, as he is want to do.
For those of you still waiting on Sub-Zero, you can console yourself with the hundreds of gameplay youtube videos that have hit since he went live earlier today or by watching the official announcement trailer below. Or both. Probably both.