The story headed into the Grand Finals of the ESL CS:GO Cologne 2017 championship had some interesting twists and turns, but when it was all said and done, SK Gaming claimed the title for the second year in a row in the town they're based in. Despite having a crowd that was vocally pro Cloud 9, despite people falling in love with the underdog story of Cloud 9's team making it through a tournament that people had already written them out of before it began, the fact is that SK own their home as they swept the series 3-0.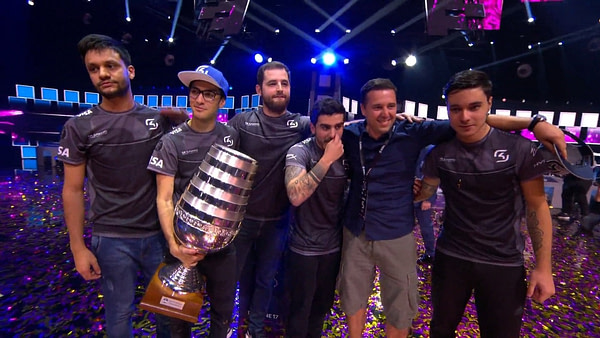 Both teams narrowly pulled out a victory in the first rounds, both going 2-1. Then in the semi-finals, they both went 2-0 as C9 overtook Natus Vincere while SK defeated Faze Clan. The two locked up this morning with a packed house on hand to see who would take the trophy. The first round was won easily by SK 16-9 on Cobblestone, C9 came back but ultimately blew their lead in round two 16-12 on Train. The final battle was intense as C9 looked like they had it won, but slowly let their lead slip as SK took the victory in a close 16-14 final.
You can watch the match in its entirety below via Twitch. Congrats to SK Gaming on the win!