As October creeps closer we are slowly getting more and more information on the upcoming Blade Runner 2049. This is one of the most anticipated movies of the year and we really only know so much about it. As more trailers and images come out we get a better look at the aesthetic of the movie and it looks like an amazing neon nightmare. That is even more apparent with the new Empire cover for the movie.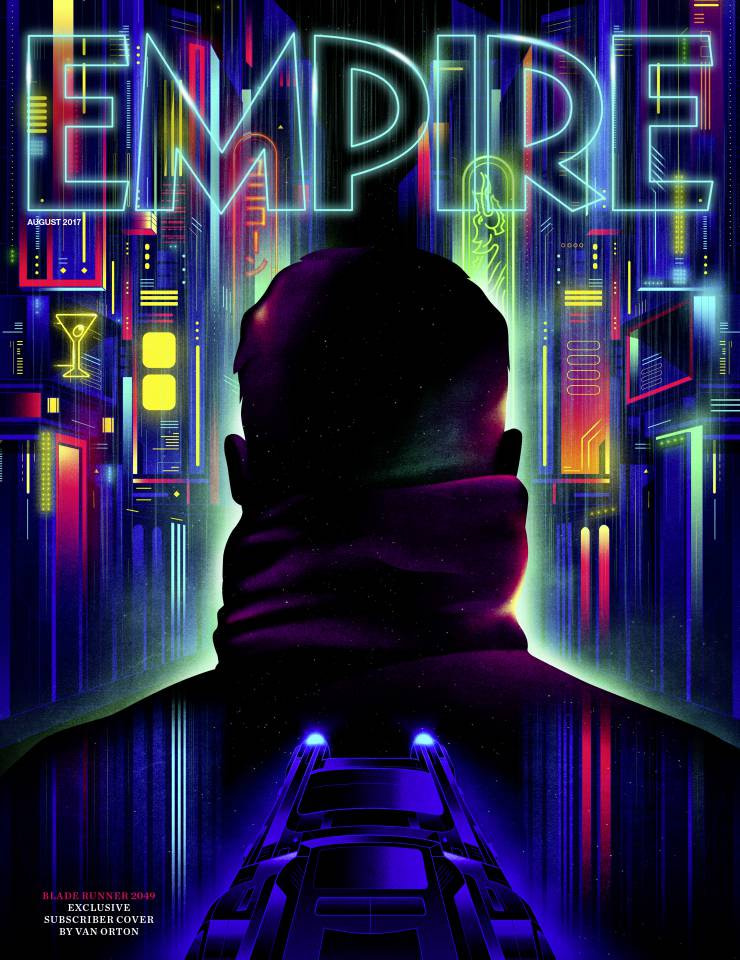 It looks like it should be advertising a rave but it's still an awesome cover to look at.
This limited edition cover features specially-commissioned artwork from supremo twin brother design duo, Van Orton. And, as we're sure you'll agree, it's the perfect dose of neon trippiness – an electric dream, if you will.
The official twitter account also shared a new teaser for the movie as well. It's mostly footage we have already seen but the commentary is the thing that's interesting.
Unlock the past to save the future. #BladeRunner2049 pic.twitter.com/nL9BVsu2yf

— #BladeRunner 2049 (@bladerunner) July 7, 2017
"The key to the future is finally unlocked." There are a lot of reasons this movie might not work but with a great director and cast behind it we should feel a little better. They have nailed the look of the world if nothing else.
Summary: Thirty years after the events of the first film, a new blade runner, LAPD Officer K (Ryan Gosling), unearths a long-buried secret that has the potential to plunge what's left of society into chaos. K's discovery leads him on a quest to find Rick Deckard (Harrison Ford), a former LAPD blade runner who has been missing for 30 years.
Blade Runner 2049, directed by Denis Villeneuve, stars Harrison Ford, Ryan Gosling, Ana de Armas, Robin Wright, and Jared Leto. It will be released on October 6, 2017.