For the first time this year, Epcot is starting its popular Food and Wine Festival in August, earlier than before, officially making the festival last for a whopping 75 days. The Food and Wine Festival turns 22 this year, and is being held between August 31-November 13. This will be my first time enjoying the festival, though I've had practice eating all of the things thanks to the Spring and Garden festival.
Disney has unveiled their 2017 logo for this year, and could it be a sign of things to come? Having Remy from Ratatouille on the logo, seasoning the words, is a strong hint as to what could be coming to the Paris Pavilion. Plus, it's a great nod to one of Pixar's best movies.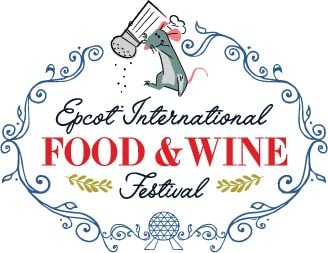 Rumors of a new booths for Mexican and Spanish food, cheese, beer (yes please) and more may join the already packed list of savory bites and exiting new drinks. There will be 35 stands in all, celebrating 35 years of Epcot.
This is one of Disney World's most popular events drawing in celebrities and shows such as ABC's The Chew. The park becomes exceptionally crowded during weekends during this time, but since school will be in session, you should be OK during the week. Happy eating!
Enjoyed this article? Share it!