I do try to keep an eye on trademark registrations by comic book companies in the run up to San Diego Comic-Con. You can often ascertain possibilities to be officially announced at the show.
We've been looking at Archie Comics decision to register trademarks for Hangman and Madam Satan of late, both featuring characters recently published by Archie and maybe signalling solo comic book series. But the latest isn't a comic that Archie have published for some time.
The Mighty Crusaders is the team book of the Archie "Red Circle" line of superheroes, initially drawn together by Jerry Siegel, Paul Reinman and Mike Sekowsky, in an attempt to replicate Marvel's success with the Avengers and superhero characters with flaws, but making the characters very flawed indeed, more likely to bicker than save the day.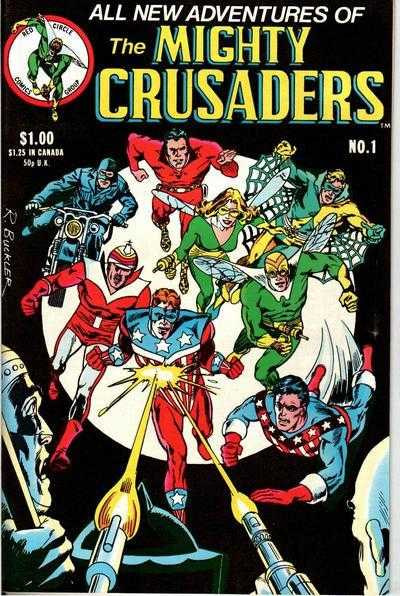 Initially made up of The Shield, The Fly (re-made as Fly-Man), The Black Hood, and The Comet, the Mighty Crusaders membership has changed over the years as the series was first revived in the eighties by Rich Buckler, then again by DC Comics written by Mark Waid and Brian Augustyn, and even inspired the first stirrings between Alan Moore and Dave Gibbons over what would  become Watchmen.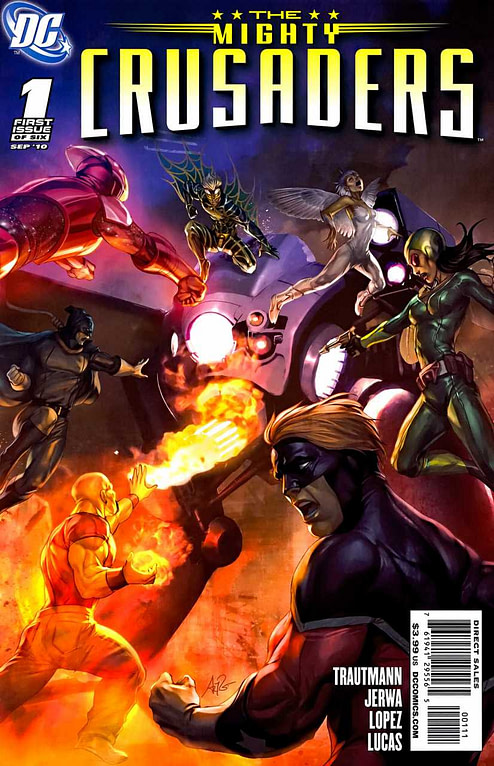 The team would be revived again, brought into DC Comics continuity with Final Crisis, and then from Archie Comics again in 2012 as the New Crusaders, by Ian Flynn and Ben Bates, a more mature take on the characters. There were a few delays and schedule bumps, and the last issue, New Crusaders: Dark Tomorrow Special #1 was released in March 2015 under the Dark Circle Comics imprint.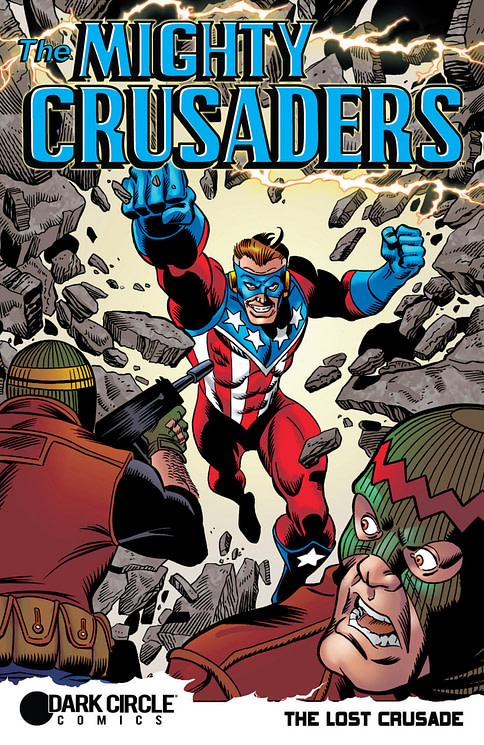 But we haven't seen new issues for two years.. is this trademark registration the sign of something to be announced very soon? Maybe we should watch those San Diego Comic-Con panel lineups with even more interest than usual.