There is a big difference between the comic book version of the Green Arrow and his live-action counterpart, and I'm talking about more than just the iconic Van Dyke beard. Since the Emerald Archer was paired with Green Lantern thanks to Denny O'Neil and Neal Adams, the character has been a socially conscious liberal, a unique role in comics in a lot of ways. The character portrayed by Stephen Amell on Arrow is much darker in the vein of Batman. But that Oliver Queen has been moving slowly towards the comic version, including taking up the job of Mayor of Star City.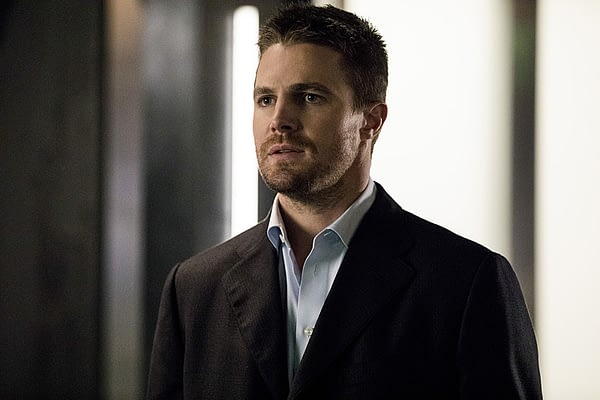 On a panel at the Heroes and Villains Fest in Portland, Amell spoke about it. With the series going into season 6, Amell hopes Oliver will embrace the social crusader aspect of his source material.
I've said that it's very, very important that if Oliver doesn't take away lessons from Season 5 and doesn't keep doing the things that have led to this catastrophic event, the character stops being interesting to me. So I hope that part of that, in Season 6 and if we have seasons beyond that, I hope that part of that is we get back to a lot of the tenets that people recognize from the comics. And that of course is humor and a socially conscious, slightly liberal superhero.
Amell pointed out:
The comics version, he has some really interesting qualities that make him unique, and I hope we get to explore more of those.
With the conclusion of season five, the series wrapped up the island flashbacks, meaning the show can take this moment to chart a new course. And now with his child knowing who Green Arrow is, it would make sense for Oliver to change his ways even further.
Arrow returns on October 11th at it's new night and time, Thursdays at 9 PM.
Source: Cinemablend