Space Goat Publishing had quite the hit with the release of the female-focused super hero comic book Heroines by Ted Naifeh earlier this year. So much so that they're not waiting a year for its return. A second series will begin in September as Heroines Part Two.
The solicit for #1 reads…
Ted Naifeh's new creator-owned miniseries continues with Marcy and Co.'s antics in Heroines Part 2 #1. Something is rotten at the core of Marcy's new life. Jason Proffitt, posing as a superhero fairy godmother, has made her team pawns in his mysterious game. Their only hope is Thundergirl, but they must free her from Ultra-Max prison.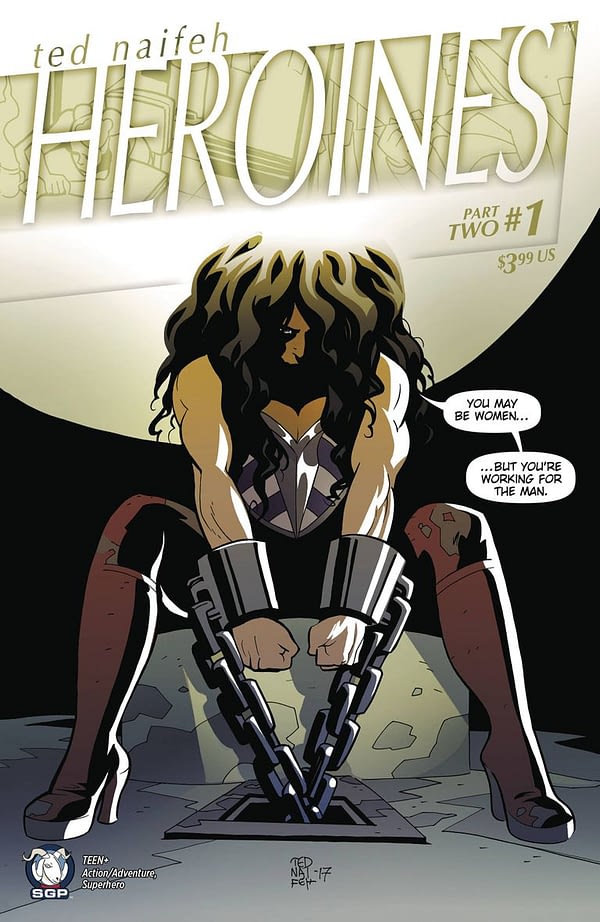 Also from Space Goat in September…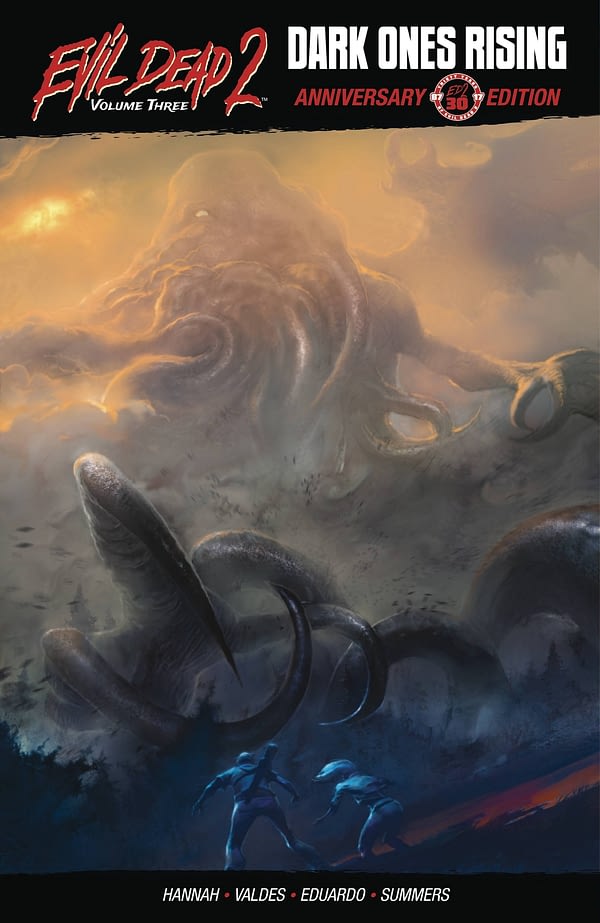 EVIL DEAD 2 DARK ONES RISING 30TH ANN ED TP (C: 0-0-1)
(W) Frank Hannah, Ian Edginton (A) Raul Valdes & Various (CA) Yvel Guichet, Anton Kokarev
Celebrate 30 years of Evil Dead 2 with this special Anniversary Edition of Evil Dead 2: Dark Ones Rising! Parlez-vous Deadite? Evil Dead 2: Beyond Dead By Dawn and Evil Dead 2: Cradle Of The Damned writer Frank Hannah is back with a brand-new ED2 Universe arc. Ash and Annie are on their last legs — the whole world along with them, for that matter — as the Dark One goes about bringing an end to all things. Existence had a good run, but nothing stays groovy forever! (STL054894) (C: 0-0-1)
SC, 128pgs, FC SRP: $22.99
HOWLING #3
(W) Micky Neilson (A) Jason Johnson (CA) Yvel Guichet, Carlos Eduardo
The Howling: Revenge of the Werewolf Queen picks up where the cult-classic 1981 film left off. Chris Halloran faces demons both past and present, and soon learns that the hunter can easily become the hunted. Unexpected twists and turns in Marsha Quist's schemes to exact retribution lead to the most shocking revelation yet. (STL054896)
32pgs, FC SRP: $3.99;