Twitch is essentially becoming the ESPN of eSports and leaving YouTube in the dust when it comes to live events at this point. After signing multiple deals over the past few months, the live streaming site can add another deal to their broadcasting list with Blizzard. The two have signed a two-year worldwide deal that includes"third-party live streaming rights to select Blizzard eSports content, as well as special game content for Twitch Prime subscribers," essentially making several tournaments broadcasts exclusive to the social networking broadcaster.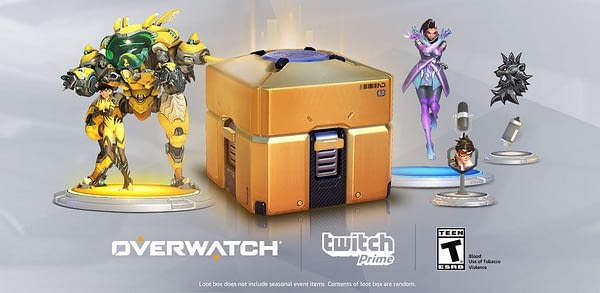 Twitch will be airing the Heroes of the Storm Global Championship (HGC), StarCraft II World Championship Series (WCS Circuit), Hearthstone Championship Tour (HCT), Hearthstone Global Games (HGG), World of Warcraft Arena Championship, Overwatch APEX League, and the Overwatch Premier Series. That's a serious get for the company as a few of those are prime-time tournaments that garner hundreds of thousands of viewers, even just for qualifying matches.
The two are also partnering on Overwatch loot boxes tied into people who are Twitch Prime members, as explained below. This is a major coup for both companies as it exposes Twitch more to the Blizzard audience than it already was before, and it gives Blizzard tournaments a dedicated broadcasting home for people who want to see this content.
For the second part of the collaboration, Twitch Prime members in over 200 countries and territories will get special in-game loot and deals for Overwatch, Hearthstone, and Heroes of the Storm. Starting on June 20 and running through August 10, current and new Twitch Prime members will receive a Golden Loot Box for Overwatch, containing a guaranteed legendary item for one of the game's heroes along with three additional in-game items, such as emotes, voice lines, or character skins. Over the coming months, Twitch Prime members will receive 10 additional Overwatch loot boxes containing more in-game content. … Similar promotions will begin later this year for Heroes of the Storm and Hearthstone players.
Enjoyed this article? Share it!