"Human sacrifice! Dogs and cats living together! Mass hysteria!" – Dr. Peter Venkman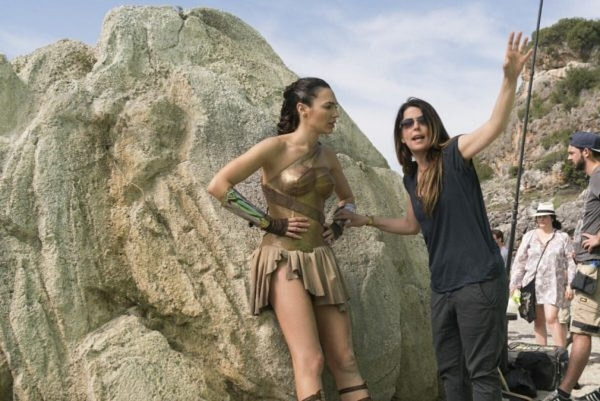 Okay, it may not be that dramatic; but it's weird to see the sudden love between Marvel and DC. Geoff Johns and Kevin Feige joining together to honor Richard Donner seems like it was only the first step. Now, since Wonder Woman, actors and directors are openly complimenting each other. James Gunn was excited for Wonder Woman, and Scott Derrickson was, too.
I'm hella excited for @PattyJenks' Wonder Woman movie, if that's what you mean. https://t.co/jRvBEVlY8i

— James Gunn (@JamesGunn) May 25, 2017
Congrats to @PattyJenks – cannot wait to see this. pic.twitter.com/cVOj3uP7Tr

— Scott Derrickson (@scottderrickson) May 30, 2017
And now Marvel's first lead heroine, Captain Marvel Brie Larson, is calling out the director of DC's female lead blockbuster, Patty Jenkins:
Retweet if you desperately wanna give @PattyJenks a massive hug.

— Brie Larson (@brielarson) June 13, 2017
Wow, thanks @brielarson. I want to give you a hug too! – And watch everything you do, including Capt. Marvel. Can't wait!! Very exciting. https://t.co/JqONLQfKEx

— Patty Jenkins (@PattyJenks) June 13, 2017
This is far from the Marvel vs DC vitriol fans have come to expect. What's next? Dan DiDio and Joe Quesada doing a book together?