If ever there was an appropriate food for a character, it's Spider-Man String Cheese. You can peel the cheese off in little strings and whip it around, like it's a spider web. I swear to God I'm an adult. The nice thing about this column is that once in a blue moon, I'll come across something somewhat healthy. String cheese is sill cheese, but in moderation it's not terrible for you (unless you've got a lactose thing).
Since it has a well-known superhero on it, kids will be immediately drawn to it and hopefully demanding that you buy it. Seriously — if you had to pick between this and a sugary cereal, which would you go for? Personally, I don't care which you get, since I'm guilty of both.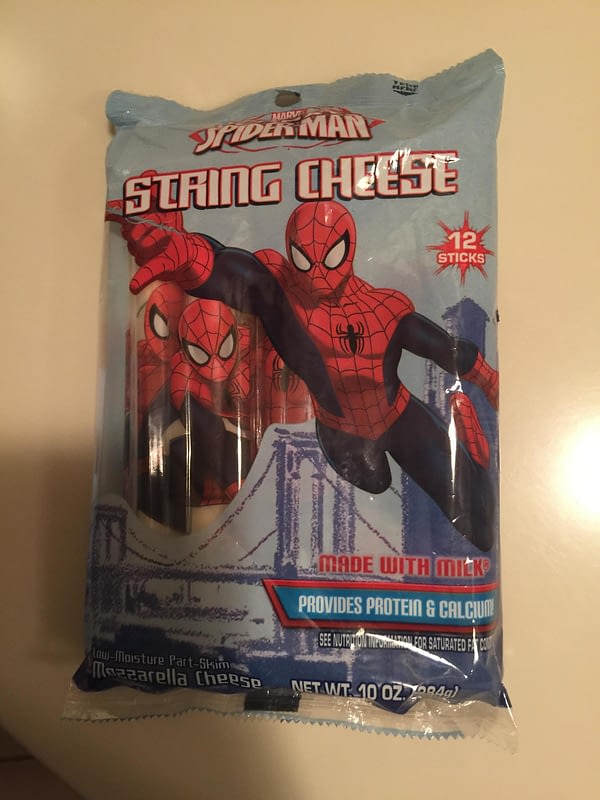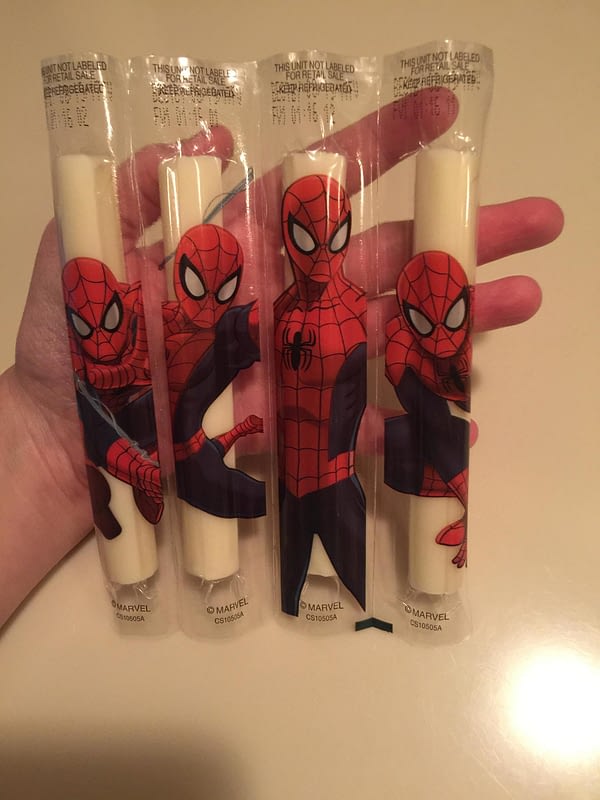 The designs on the packs are fun and appealing. The cheese itself tasted fine — though it didn't give me any weird radioactive spider powers. Kind of false advertising. But oh well!
Enjoyed this article? Share it!