Todd Allen, occasional contributor to Bleeding Cool wrote for The Beat,
A funny thing happened at C2E2, or at least it made me laugh when I found out.  It seems the February Sales Band Charts became the public face of DC's promotional efforts.  I hadn't really noticed until somebody sent me a picture of a slide from Dan DiDio's presentation and sure enough, there was my graphic comparing DC and Marvel Sales.  I asked Dan about it and he said he'd chosen a third party chart so it could be validated more quickly.  Although I didn't see any attribution under the photo of that slide and it isn't clear from asking around that anyone in attendance was aware where the charts were coming from, so if you want to validate, click above.  I'm still not sure quite what to make of all that.
Here's the chart from that link.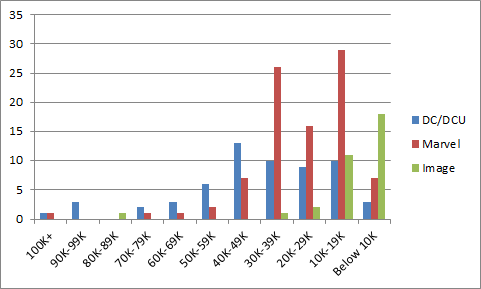 And here's the chart from the DC presentation, as reported on for Bleeding Cool.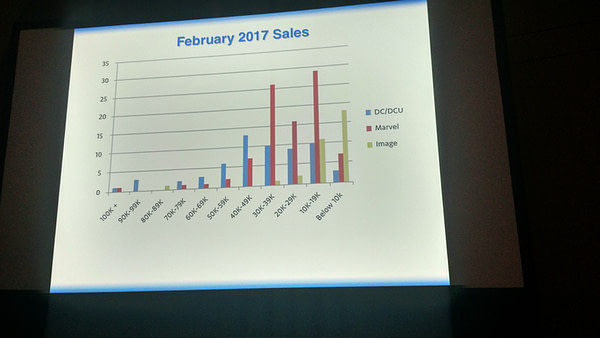 One of the bigger battles in the history of comics has been the fight for credits for comic book and comic strip creators. Today, DC Comics put the writer, penciller, inker and colourist on the cover. Bill Finger now shares creator credit on Batman with Bob Kane. Jack Kirby's name is on the Avengers movies alongside Stan Lee.
But Todd Allen at the Diamond Summit in Chicago before C2E2? He doesn't get his nod….
Nod for Todd! Nod for Todd! Nod for Todd!