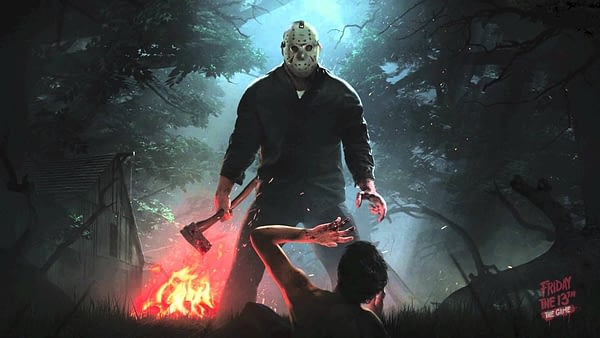 Gun Media and Illfonic are ready to give control over Jason Vorhees to the public. Today the studios announced that Friday the 13th: The Game is coming to PlayStation 4, Xbox One, and PC on May 26.
The asymmetrical horror game gives one player control over the homicidal Jason while seven other players try to survive. It's a similar mechanic to what has worked so well in Starbreeze Studios' Dead by Daylight, which coincidentally features Jason's rival for horror nostalgia Michael Meyers. Not that it's a direct steal, as Dead by Daylight is a 1 v 4 game. Still, asymmetrical horror is a thing now, which is pretty cool.
The announcement trailer for Friday the 13th: The Game is below.