Yesterday, Bleeding Cool operatives were looking at a few back issues of Eternals or Thor for the Jack Kirby-esque artwork that appeared in the teaser trailer for Thor: Ragnarok without joy.
Because we were looking in the wrong comic. And Russell Payne was looking in the right one.
There is ACTUAL #JackKirby artwork in the #ThorRagnarok trailer! Look at that background. It's a splash page from #FantasticFour #64 (1967) pic.twitter.com/Y6mWTTrIXJ

— Russell Payne (@russell_payne) April 11, 2017
Here's the page,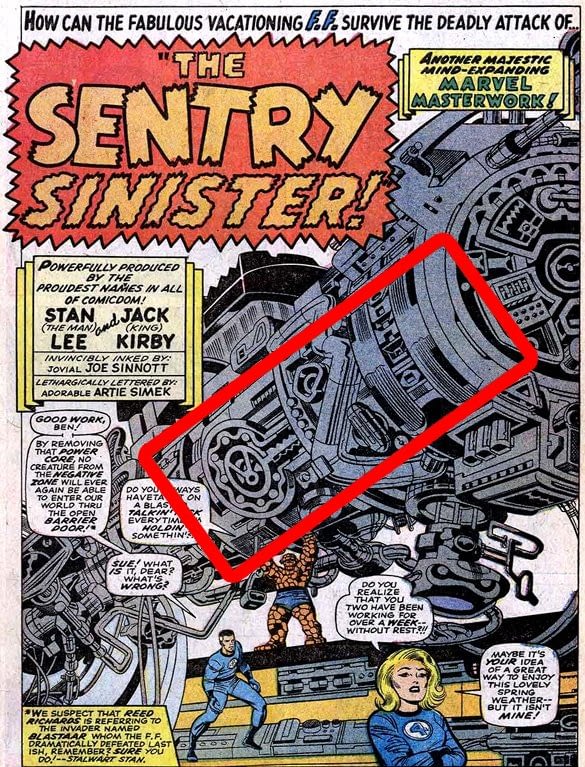 And you can see the comparison right here.
For those that see this as a clue that Marvel Studios has the Fantastic Four rights back… sadly, no. Marvel can use the comic book artwork however they like…
Enjoyed this article? Share it!