We've all heard the stories about how Konami seems to have "communication problems," but when you get threatened with a lawsuit, those problems tend to go away very quickly. Last week, retired Argentine professional footballer Diego Maradona wrote on Facebook that he was going to sue Konami for using his likeness without permission. Kinda hard to deny it isn't him from the screenshot Maradona posted below.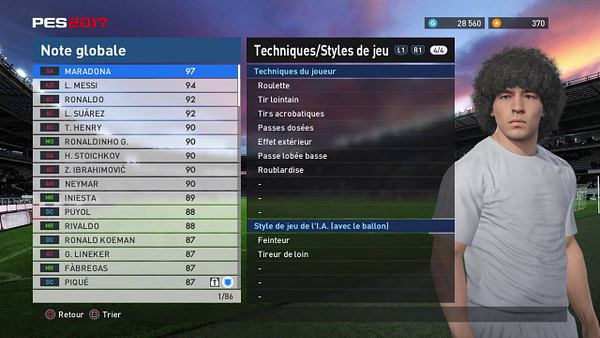 Today, Konami released a statement from it's headquarters in Tokyo:
At this time, there have been news that in Winning Eleven 2017 (international title: PES 2017 Pro Evolution Soccer) there is one player that is being used without permission; however, our company is using [this player] appropriately, with the basis of the license within the contract.
What the company is trying to say is that it most likely has a deal with PES to use all kinds of assets, which includes using images and other materials from the league's past. It's the same kind of deal Madden has the NFL, which is how you can play as Troy Aikman or Peyton Manning with the All-Madden team because the NFL owns the images and other assets for when they played in the NFL. The only difference that seems to be at play is that those guys most likely receive a royalty check as part of their NFL agreement, whereas we can only assume the PES doesn't have such an agreement. Let's see if Diego follows through on his word and goes after Konami.