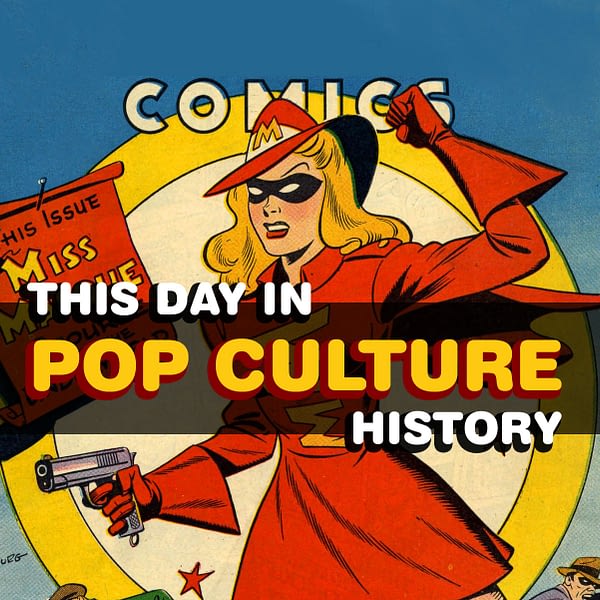 Welcome to This Day in Pop Culture History, a daily look at important events, birthdays, and other oddities in pop culture! History is important, and we aim to educate here at Bleeding Cool, so without further ado, here are some things that have happened on March 25, the 84th day of the year:
1939- Billboard introduces the country music chart, then known as the hillbilly music chart.
1954- RCA manufactured and began mass production on the first colored television.
1961- Elvis Presley performs live on the USS Arizona.
Today in gaming, we saw the release of Dynasty Warriors 4 (2004), Primal (2004), and Bioshock Infinite (2013). And a very Happy Birthday to Nintendo's Reggie Fils-Aime! (1961)
Today in Pro Wrestling history, in 2002 the first WWE Brand Extension took place, with the rosters being split between the shows Raw and Smackdown. The split would make the superstars exclusive to their respective shows, along with making the titles they may have held exclusive to that brand as well. The picks were made by Ric Flair for Raw and Vince McMahon for Smackdown. Flair took The Rock first for Raw and Vince took The Undertaker with the first Smackdown choice.
Today in Bleeding Cool history, in 2011 the saga of Rob Granito continued as he was confronted in person by one Ethan Van Sciver.
Today's Birthdays include David Lean director (1908), Howard Cosell sportscaster (1918), Flannery O'Connor writer (1925), Gloria Steinem publisher (1934), Aretha Franklin musician (1942), Sir Elton John musician (1947), Sarah Jessica Parker actress (1965), Lee Pace actor (1979)
Happy Tolkien Reading Day! (Cool graphic by MiddleEarthNews.com)
As if there was any other way to end today, here is some Elton John and Aretha Franklin.
(Last Updated
March 25, 2017 9:57 am
)
Related Posts
None found