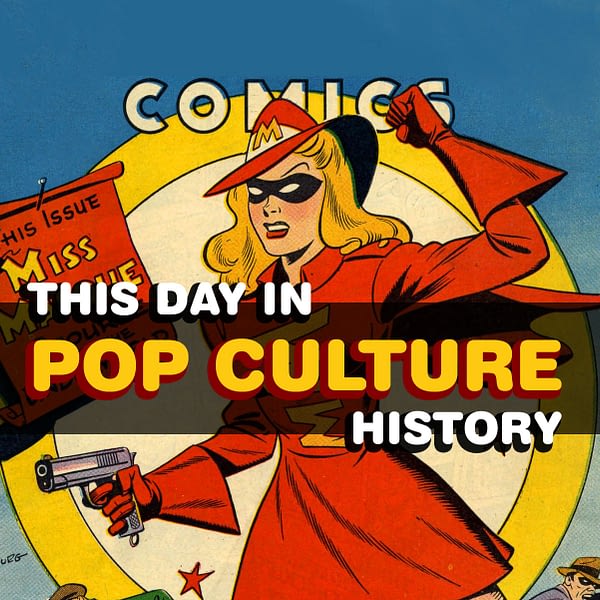 Welcome to This Day in Pop Culture History, a daily look at important events, birthdays, and other oddities in pop culture! History is important, and we aim to educate here at Bleeding Cool, so without further ado, here are some things that have happened on March 23, the 82nd day of the year:
1857- The first passenger elevator is installed at Hagwout Department Store in New York.
1950- Beat The Clock premieres on CBS. James Dean works on the show as a stunt tester.
1983- US President Ronald Reagan introduces Strategic Defense Initiative, or 'Star Wars".
Today in gaming, we got the release of Super Street Fighter II (1994), Gex 3: Deep Cover Gecko (1999), Far Cry (2004), Final Fantasy XI (2004), and Just Cause 2 (2010).
 Final Fantasy XI is actually still going. Granted, Square has cancelled PS2 and Xbox 360 support for it, leaving players only able to log in on PC, but it was actually updated a few weeks ago with new content. Because people are still playing it. Yeah. It's 16 years old now. That's… impressive.

Far Cry, can't believe that game came out 13 years ago.
Today in Pro Wrestling history, two major events took place, one maybe being the biggest in wrestling history. Wrestlemania 13 took place at the Rosemont Horizon in Chicago in 1997, most memorable for the Bret Hart vs Stone Cold Steve Austin featuring the "double turn". Also on this day in 2001, the WWE purchased WCW and its main competition was gone, making them the dominant force in sports entertainment.
Today in Bleeding Cool History, in 2011 Rich Johnston gave us a look at a confidential survey Marvel was having readers fill out about digital comics.
Today's Birthdays include Joan Crawford actress (1905), Akira Kurosawa director (1910), Kim Stanley Robinson author (1952), Louie Anderson actor/comedian (1953), Catherine Keener actress (1959), Randall Park actor (1974), Keri Russell actress (1976), Kyrie Irving athlete (1992)
Also Happy Birthday to James Jesse aka The Trickster!
Happy World Meteorological Day! Let's end today with Weatherman Bloopers! (starting at 11:04 is pretty priceless)
(Last Updated
March 23, 2017 9:18 am
)
Related Posts