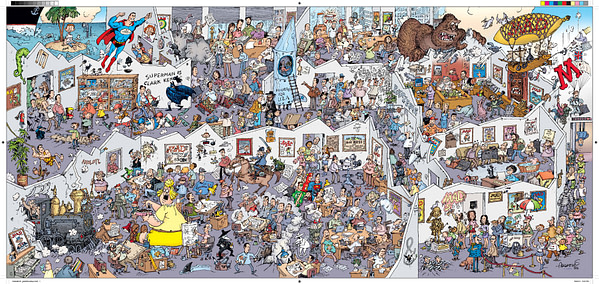 When DC Comics moved to Burbank, they left MAD Magazine behind. It was believed that MAD was too intrinsically embedded into New York, its older staffers, writers and artists, while DC lost a third of employees switching coasts, MAD would lose almost all of them.
And so, as DC Comics moved out of 1700 Broadway, MAD Magazine stayed behind. It must have been lonely up there.
Well, it appears that now that staff loss is considered a price worth paying.
The word spinning out of ECCC is that MAD Magazine will be joining the rest of DC Comics in Burbank soon.
What, them worry?