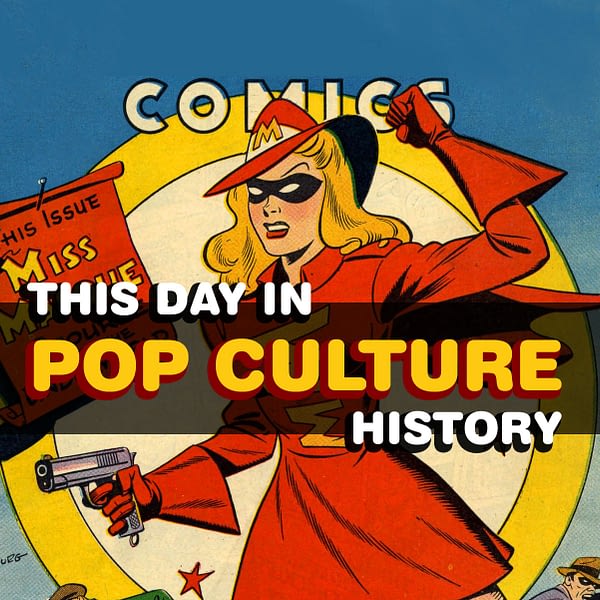 Welcome to This Day in Pop Culture History, a daily look at important events, birthdays, and other oddities in pop culture! History is important, and we aim to educate here at Bleeding Cool, so without further ado, here are some things that have happened on March 3:
1847- The US Post Office is authorized to issue postage stamps.
1923- First issue of Time magazine hits stands.
1951- Mr. Wizard debuts starring Don Herbert as Mr. Wizard.
1951- Rocket 88 is recorded by Jackie Brenston and His Delta Cats (actually named Ike Turner's Kings of Rhythm), cited as the first rock and roll record.
Today in gaming, X-Men Children of the Atom came out on the PlayStation (1998), Metal Gear Solid 2 (2003), Halo Wars (2009), Empire: Total War (2009). Halo Wars wasn't very good, but I did like Metal Gear Solid 2. What about you Maddie Ricchiuto?
Metal Gear Solid 2. Oh man that game. Kojima gave us Metal Gear Solid 2 to punish us for our sins. Raiden is still a name that I think of with scorn. Which is surprising since its a pretty common Japanese name. It was a fantastic game, but Raiden was essentially a foil for Snake to remind us of how goddamn ridiculous Snake is as a protagonist. And also because Kojima wanted to appeal to female fans with a less rugged-old-man type. It backfired.

Halo Wars, we totally needed Halo RTS. Total War on the other hand, is an RTS staple and Total War: Empire absolutely nailed it.
Today in Bleeding Cool history, in 2011 Josh Hylton reported on the long lost action film Cyborg being found. And in 2014, Dan Wickline showed us some of Alex Toth's designs for the Hanna-Barbera Fantastic Four cartoon.
Today's Birthdays include Charles Ponzi businessman (1882), George Miller director (1945), Ron Chernow historian/author (1949), Miranda Richardson actress (1958), Ira Glass radio host (1959), Julie Bowen actress (1970), Jessica Biel actress (1982)
Today is World Wildlife Day. Read more about that here.
As a giant Star Wars fan, it saddens me that today in 2012 Ralph McQuarrie passed away. While he designed and illustrated many different things for many different properties, he is best known for his Star Wars concept designs and paintings. Lets end today with tons of amazing McQuarrie artwork.
(Last Updated
March 3, 2017 2:18 am
)
Related Posts
None found