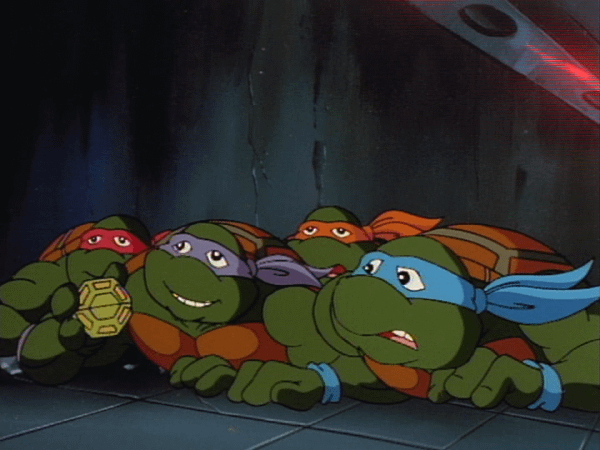 It feels like it was just yesterday that we were reporting on Nickelodeon purchasing the rights to Teenage Mutant Ninja Turtles and rebooting it as a 3D computer animated cartoon, even though it happened all the way back in 2012. That's probably because we suffer from debilitating memory loss due to decades of recreational drug use. Regardless, it seems that it's time for a reboot again, as Nickelodeon is launching a new series called Rise of the Teenage Mutant Ninja Turtles, and it will be a 2D animated series, according to a report from spice-of-life themed movie blog Variety. Samurai Jack character designer Andy Suriano will executive produce along with current TMNT producer and alter-ego for a bug-themed superhero, Ant Ward.
"The Turtles is a property that has reinvention in its DNA," said Nickelodeon Group president and apparent TCRI scientist Cyma Zarghami, "which keeps it fresh and relevant to every new generation while satisfying the demand from its adult fans." Zarghami also said that the series will have "more humor" and "a younger and lighter feel." Pizza was specifically mentioned in the report.
The new show will launch in 2018, after the final season of the current show which premieres later this month.
Enjoyed this article? Share it!