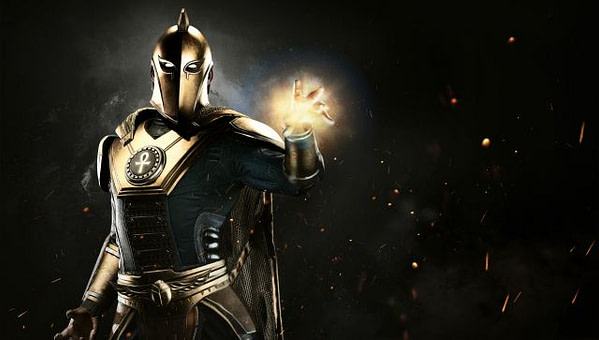 The team at NetherRealm has been busy this month giving us more and more information about the Injustice 2 roster. Today's new character confirmation goes to Doctor Fate.
We get a look at his gameplay and it looks like he'll be a pretty fun one to play around with, a few major beat down moves throwing Ankh symbols everywhere and tossing up gang signs at the end there. Fate's move-set is pretty stylish, and remember kids, it's all in the wrists.
Nabu will definitely be the guy you want to use to take out some of the more over-powered DC threats. Superman, for instance. Check out his gameplay below.
Other Injustice 2 additions have been Swamp Thing, Black Canary, Poison Ivy, Catwoman, and Cheetah. In related news, Kevin Conroy is returning as the Dark Knight, the game will definitely get a mobile port for iOS and Android, and we've got a look at Superman's return from captivity alongside some Cyborg gameplay. Still waiting on news about Scarecrow. And maybe some of the Watchmen.