This time last year, saw the release of Jughead #4, a comic by Chip Zdarsky and Erica Henderson that, in an aside, defined the character as aromantic/asexual. One of the very few human characters identified as such in comic books, and certainly the most well-known.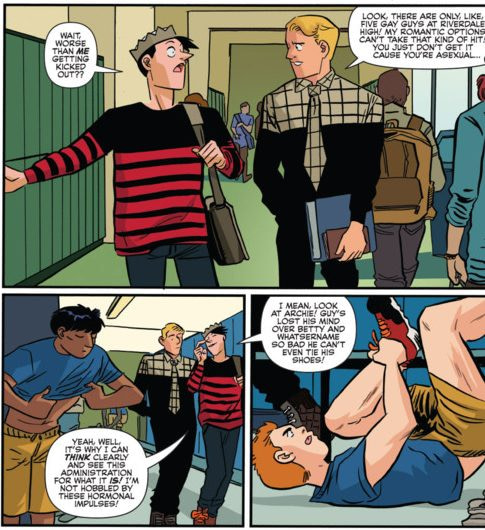 Well, Mark Waid is writing upcoming issues of Jughead, which caused some initial concern, given his recent critique of Donald Trump in a now-deleted tweet.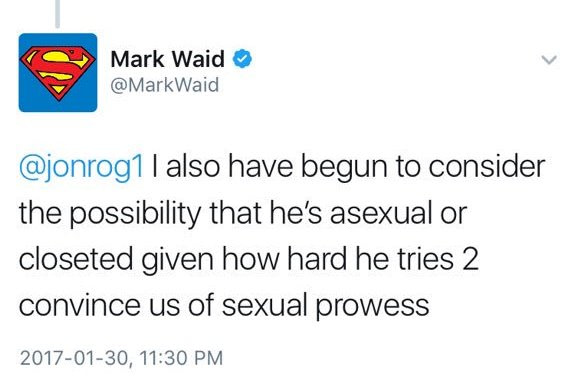 https://twitter.com/MarkWaid/status/826287831081418757
But solicits for his first plotline for the book, debuting in May, regarding the character have not gone down well.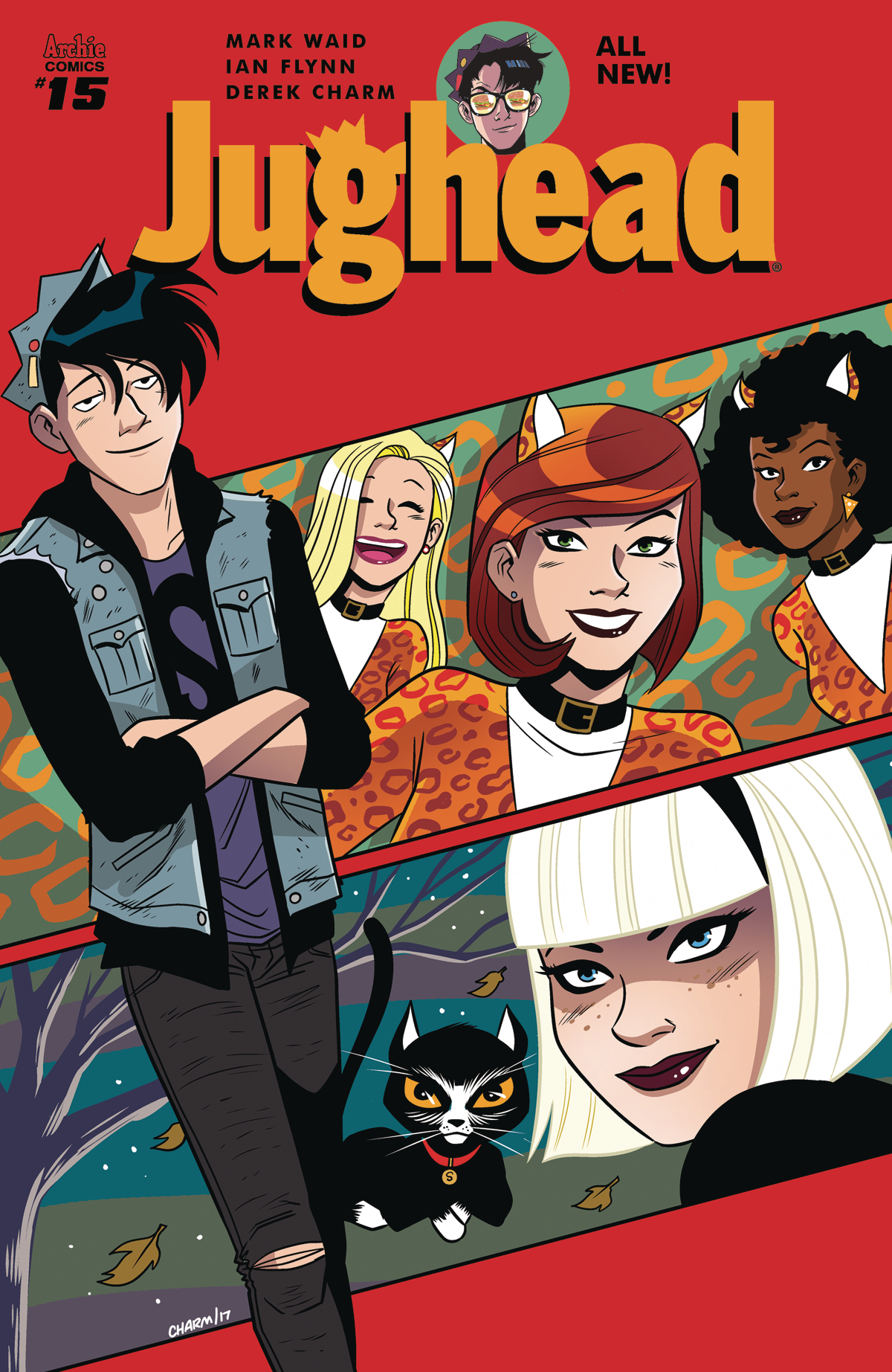 JUGHEAD #15

Sabrina the Teenage Witch tries to do something nice for Jughead, but it ends up creating a comedy of errors in which he's the most desired bachelor in town! From the new writing team of Mark Waid (Archie) and Ian Flynn (Sonic the Hedgehog).
In Shops: May 17, 2017 $3.99
Reaction has been strong.
Holy Shit Mark Waid's first Jughead story is fucking a spell going wrong so a bunch of girls want to fuck the acearo guy, WHAT THE FUCK! https://t.co/Y6Wl3YltsX

— Alexis Sara (@TransComics) February 24, 2017
FUCK MARK WAID pic.twitter.com/dGyTWusUQ9

— Rose Sinclair (@FromPawnToQueen) February 25, 2017
i was so pissed when I saw this Mark Waids first big idea "what is everyone wants to fuck him, haha."

— Alexis Sara (@TransComics) February 26, 2017
haha let's give Jughead an accidental harem of women AFTER he told Sabrina he doesn't like anyone "in that way" pic.twitter.com/gHegQ1UZwy

— Tiffany Rose 🏹 (@FromPawnToQueen) February 25, 2017
kickstarter for me to buy a plane ticket and go slap mark waid with a rolled up jughead comic https://t.co/yNk2mgM9vr

— Eris,Titular Goddess (@tuttiquantinoob) February 26, 2017
Imagine if mark waid took over a lesbian book and then his first stort was "all these dudes want to fuck her cuz magic lol" that's Jughead

— Alexis Sara (@TransComics) February 26, 2017
If Mark Waid thinks he's not the right person to speak about Jughead's ID then I guess he shouldn't be writing a comic about an AroAce guy

— 🌜 (@rxsegoId_) February 26, 2017
It's disgusting. This dudes a huge jerk, he doesn't get anything but wants to be seen as a progressive creator.

— Alexis Sara (@TransComics) February 26, 2017
Hey Mark Waid, thanks for fucking retconning Jughead's canon asexuality, you absolute fucking weapon

— Trevor "Big Podcast" Hultner (@IllicitPopsicle) February 26, 2017
it's a pattern of his

— Rose Sinclair (@FromPawnToQueen) February 26, 2017
jughead is the only ace rep i have and mark waid gonna disrespect the aro/ace community like that?? um i think tf not u trick ass bitch https://t.co/fxCkjwMIQJ

— thelma🦋 (@radiatingbaby) February 26, 2017
https://twitter.com/queerroyalty/status/835668573108469760
Yah tots if Mark was ace maybe there is something to explore, he isn't, that's not his kind of story to tell.

— Alexis Sara (@TransComics) February 26, 2017
we're not QUITE to "what if he just hasn't met the right person" so stay tuned for that garbage.

— Ariana Beewitch 🖤 (@arianabeewitch) February 26, 2017
https://twitter.com/aceofpages_/status/835717519642136577
What in the fuck is Mark Waid doing with Jughead holy shit I'm glad I cut myself off from comics bc you can't trust any writers now

— DISCO! @ THE PANIC ⚔️✨ (@_DISCOSAURUS) February 26, 2017
Mark Waid, who is an aphobe, is writing Jughead now and making it extra aphobic

— see pinned tweet (@justluciace) February 26, 2017
*sees new Jughead cover*
*sees Mark Waid listed on it*
*reads description* pic.twitter.com/3rMybXbSRB

— Painter McSomething (@mixeduppainter) February 26, 2017
This is, of course, just a solicitation, as Mark Waid seeked to assure concerns…
https://twitter.com/MarkWaid/status/835651240243519488
https://twitter.com/MarkWaid/status/835647816596758529
https://twitter.com/MarkWaid/status/835647051182460928