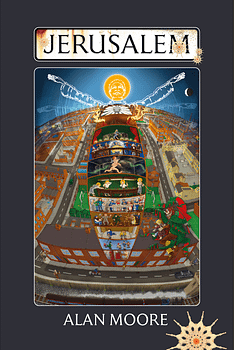 US publishers of Alan Moore's second novel, Jerusalem, all 2/3 million words of it, Liveright have an offer available for comic book stores. But they'll have to hurry.
They are making 125 copies of the slipcase hardcover edition of the novel, signed by Alan Moore, available for $100 retail.
But comic stores have only until tomorrow to get their orders in.
The signed copies should then be available in stores at the beginning of March.
Alan Moore does not make many signing appearances and hasn't left the UK in decades.
For those not willing to make the trip across the Atlantic to have their copy signed, when the opportunity arises, this may be your best bet.
Enjoyed this article? Share it!