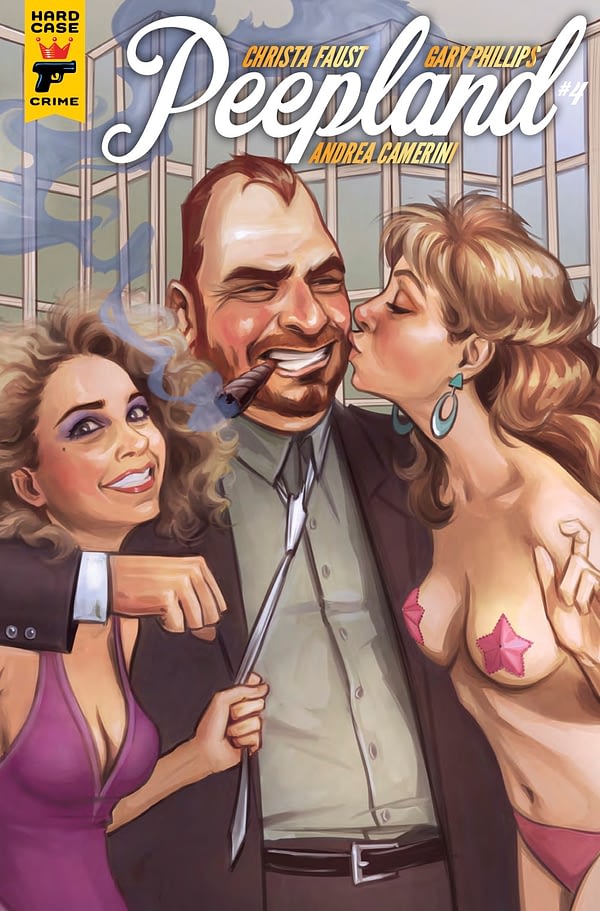 Titan Comics are publishing comics based on the pulp novel imprint Hard Case Crime.
Issue 4 of their Peepland series is on sale today, written by Christa Faust and Gary Phillips and has – on one of its variant covers (above) and in the issue (below) – a cameo by a character Rudy.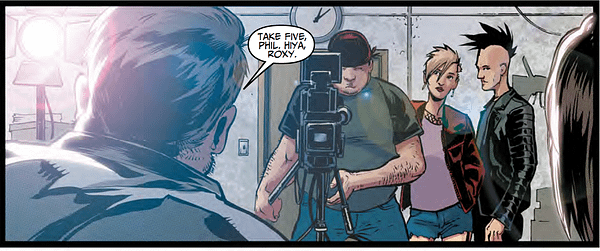 He is based on none other than Al Goldstein
But I think they'd like to be clear it's not actually him. It just looks like him.
A lot! Remember, you can't libel the dead…
Enjoyed this article? Share it!