John Wick: Chapter 2
{{ reviewsOverall }} / 10
Users
(0 votes)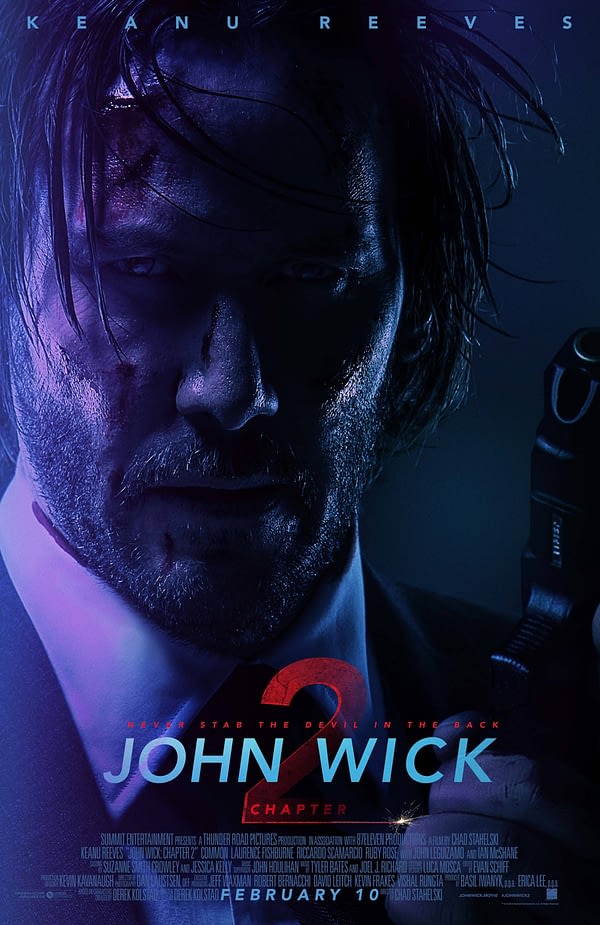 John Wick: Chapter 2 takes the slick, no nonsense action of the original and builds upon the world it inhabits while delivering top notch action scenes.
Director: Chad Stahelski
Summary: After returning to the criminal underworld to repay a debt, John Wick discovers that a large bounty has been put on his life.
John Wick was a movie that came out of nowhere at the end of 2014 and reminded everyone what a pure action movie was. It became a cult classic among action fans and garnered enough money and praise to warrant a sequel. On its face, John Wick was a very basic movie, but it was the details that truly made it memorable. Not only was its star, Keanu Reeves, at his best, but the gunfights and fight scenes were brutal. This was a movie littered with headshots. On top of all of this was a fascinating world of assassins with a hotel that worked like a neutral ground, and no one in this world does cares about a bunch of dead bodies. The sequel is more of the same and it's just as much fun as the original.
There are few things more satisfying than a movie being exactly what it sets out to be, and John Wick: Chapter 2 does that. It's violent and over the top, but it never crosses quite into the Quentin Tarantino level of violence. The gunfights are once again shot with a steady camera, so we always know what is going on. Unlike other movies that hide the lack of creativity in their fights with fast cuts and edits, John Wick: Chapter 2 makes sure that we see every gunshot. It gives the movie a real sense of space that a lot of modern action movies lack; we know where each character in reference to the other is so we can follow the scene much easier. Unlike an action beat from the Transformers movies, the action scenes in John Wick: Chapter 2 are memorable because we know where everyone is. It's a crucial detail that has been lost in so many other movies in this genre.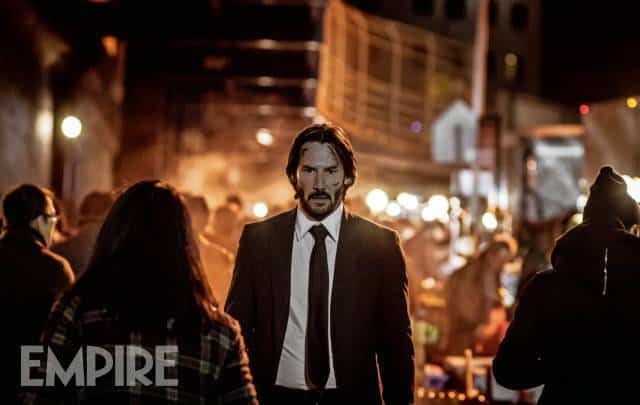 However, the thing that elevates both John Wick and John Wick: Chapter 2 is the insane amount of detail they have put into the world building. These movies have been described on a podcast as "Harry Potter for assassins" and that really is as accurate as it gets. We find out in this movie that the hotel and the idea of a 'safe zone' is not the whole picture when it comes to the criminal underworld. They have their own currency, small time stores with eccentric clerks and their own internal rules and law that try to bring organization to chaos. It's fascinating and the movie once again packs a full television series worth of ideas in a slick two hours and two minutes.
John Wick: Chapter 2 is a much better action movie than we would expect at this time of year, but we can't ignore great filmmaking when it's presented on screen. These are the types of movies that the action nerd in your life is going to be talking about all year and John Wick: Chapter 2 is a great ride that will leave you giddy for more by the end.
What people say... Leave your rating
Order by:
Be the first to leave a review.
Show more
Enjoyed this article? Share it!