Welcome to the first installment of a new recurring column here at Bleeding Cool, where we will be looking at important events that'd happened on this day in history in comics, film, tv, or whatever else we come across that we think you'll find interesting! History is important, and we aim to educate here at Bleeding Cool. So, without further ado: Here are some things that have happened on February 8: 1915- The silent film The Birth of a Nation opens at Clune's Auditorium in Los Angeles
1967- Pirate Radio Radio City UKGM (England) closes down.
1968- Planet of the Apes premieres in New York City 1977- Hustler publisher Larry Flynt sentenced on obscenity charges
1996- The massive Internet collaboration "24 Hours in Cyberspace" takes place.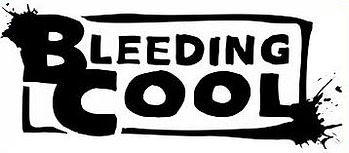 On this day in Bleeding Cool history, in 2013 Rich Johnston reported further on Comics Conman Josh Hoopes, and we discussed the return of Powergirls' boob window.
Birthdays today include Jules Verne writer (1828), "Classy" Freddie Blassie professional wrestler (1918), Jack Lemmon actor (1925), James Dean actor (1931), Ted Koppel American journalist (1940), Nick Nolte actor (1941), John Grisham author (1955), Seth Green actor (1974) Paul "Big Show" Wight professional wrestler (1972) Comic birthdays today include Bruce Timm (1961), and Bill Finger (1914), two men who may know a thing or two about Batman.
Batman & Bill- A Documentary On Bill Finger And His Many Contributions To The Batman Mythos
Bill Finger's Family Respond To DC Comics' "All Good With Finger And His Family" Statement And a special shout-out to John Williams, for basically scoring every awesome moment in cinema history. Happy Birthday! Here is a mix mix of some of his best works to get you through the day: