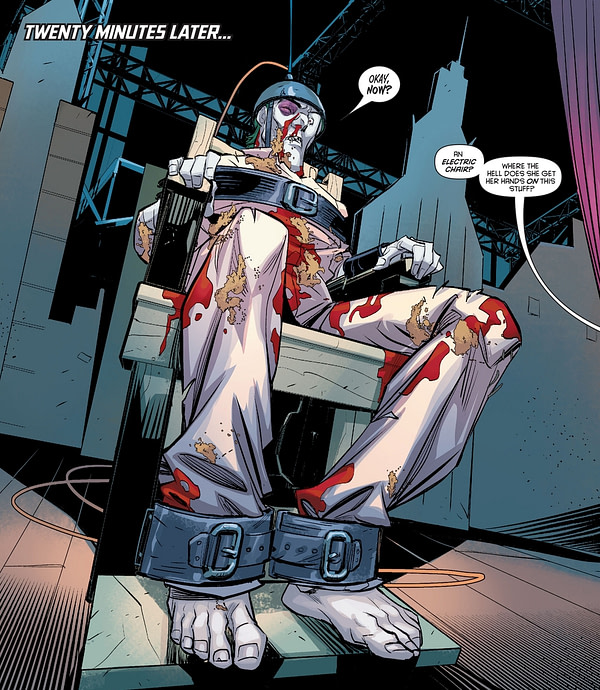 Those of you who read this week's Harley Quinn #13 will have discovered details of one of the three Jokers currently in the DC Universe, as exposed by the Mobius chair in Justice League.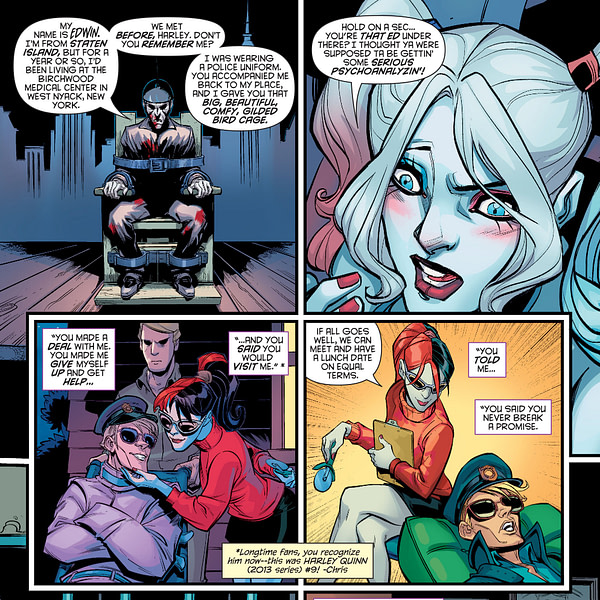 Edwin, comic book fan, and also a fan of Harley Quinn…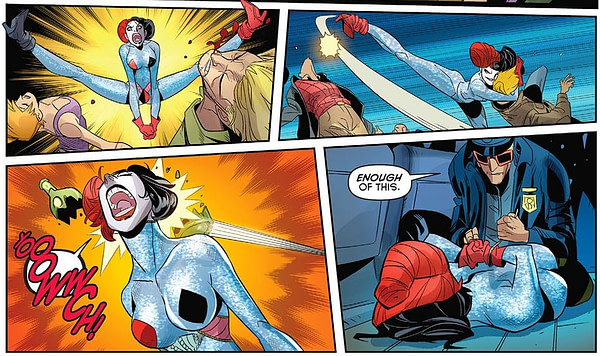 …who he met while she was a burlesque dancer, and when he was disguised as a policeman…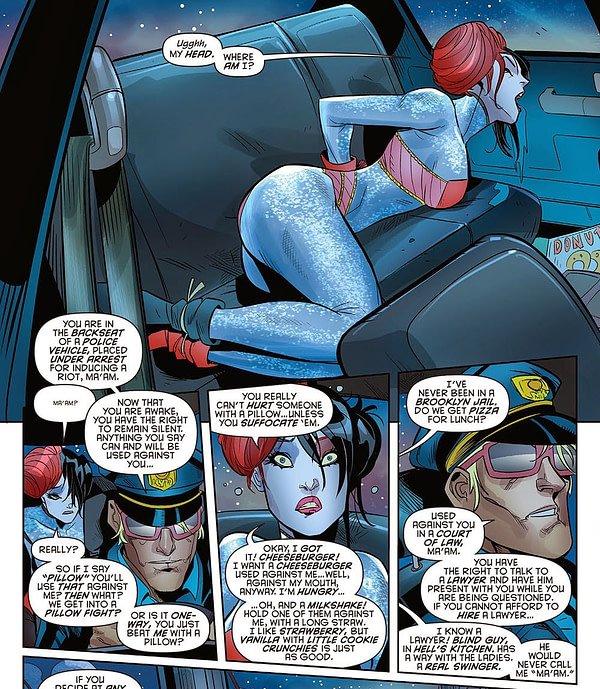 …took home and kept hostage… …as well as revealing exactly where he bought his comics.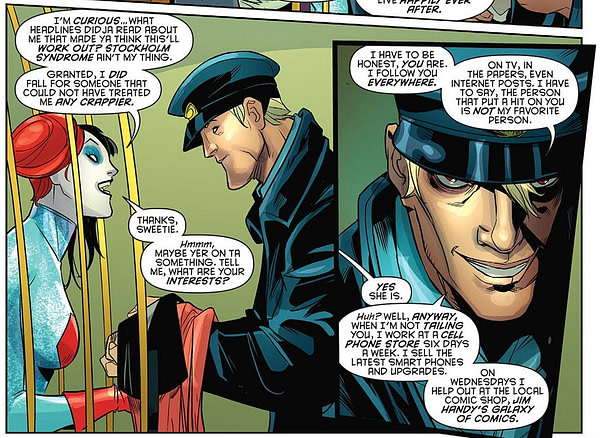 I'm sure JHU appreciated the plug. Anyway it ended, just as he said. Anyone who wants to read that original story will need to track down this comic…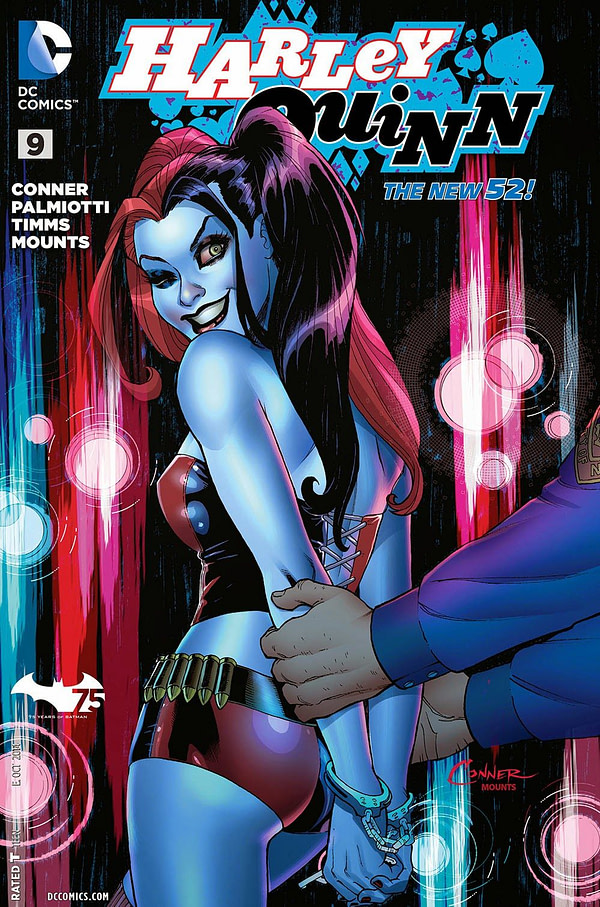 Although now that it counts as "first appearance of the Joker… or at least, a Joker" you may want to check those dollar bins sooner than later.