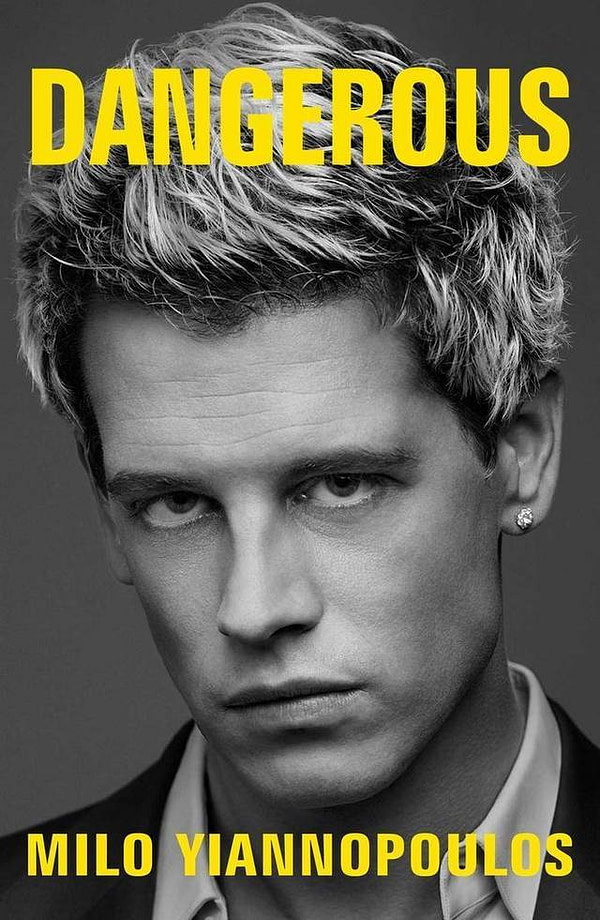 Controversial alt-right troll Milo Yiannopoulos was scheduled to speak at U.C. Berkeley tonight, but his appearance has been canceled as large crowds have gathered in protest outside the Martin Luther King Jr. Student Union building where the event was set to take place.
BREAKING: The scheduled performance by Milo Yiannopoulos has been cancelled. More info to come.

— UC Berkeley (@UCBerkeley) February 2, 2017
Yiannopoulos event canceled https://t.co/zryxeB6vWz #miloatcal pic.twitter.com/BAm35HiSEx

— UC Berkeley (@UCBerkeley) February 2, 2017
Live video of the event on CNN's shows protestors gathered with makeshift shields and riot gear clad police officers using crowd control devices, including rubber bullets and tear gas, according to the network. CNN reports protestors have broken windows on the building using crowd control barricades. At least one fire has broken out and is currently spreading on the scene. A message on Berkeley's website says that all campus buildings are on lockdown and advises anyone on campus to take shelter. Yiannopolous says he has been evacuated from the campus.
A fire starts on Bancroft blocking off traffic. #MiloAtCal pic.twitter.com/S5wjhSlmnx

— Malini Ramaiyer (@malinisramaiyer) February 2, 2017
https://twitter.com/leah_g_johnston/status/826982622572081154
Yiannopolous' appearance was organized by the Berkeley College Republicans, and is not a University sponsored or hosted event. Billed as a "performance," it was set to take place in the Pauley Ballroom on the second floor of the Martin Luther King Jr. Student Union building. The event was reportedly sold out of 500 tickets, but the University reports that 1500 people gathered outside in protest.
UC Berkeley has issued a statement on the situation, which you can read in full here.
We regret that the threats and unlawful actions of a few have interfered with the exercise of First Amendment rights on a campus that is proud of its history and legacy as home of the Free Speech Movement. As Chancellor Nicholas Dirks made clear in his message to the Berkeley campus community, while Yiannopoulos' views, tactics and rhetoric are profoundly contrary to our own, we are bound by the Constitution, the law, our values and the campus's Principles of Community to enable free expression across the full spectrum of opinion and perspective.
In December, a book deal with Simon and Schuster for Yiannopoulos sparked outcry, resulting in calls to boycott the publisher and a defense by the Comic Book Legal Defense Fund. Black Panther: Worlds of Wakanda writer Roxanne Gay later announced she would pull her upcoming book from Simon and Schuster in protest of the deal.
Yiannopoulos is no stranger to controversy, and in fact appears to thrive on it. Yinnopoulos was banned from Twitter earlier this year for encouraging a racist harassment campaign against Ghostbusters star Leslie Jones, has started a college scholarship program only for white men, and in December harassed a transgender student during a speaking event at her school, to name only a few recent controversies. His book deal with Simon and Schuster is part of its Threshold Editions imprint, whose mission is stated as to "provide a forum for the creative people, bedrock principles, and innovative ideas of contemporary conservatism." The imprint has published books by Glenn Beck, Rush Limbaugh, and Donald Trump.
In the wake of Donald Trump's election win, pushback against an emboldened alt-right and white supremacist movement has intensified. On the day of Trump's inauguration, white supremacist Richard Spencer was punched in a viral video, sparking a wide debate over the ethics of punching Nazis.
Richard Spencer got punched in the face during the protests at Trump's #inauguration pic.twitter.com/oQAwtbtEeT

— Gender🚁Professecs (@gprofessx) January 20, 2017
The Berkeley police department has been issuing regular updates on the situation via its Twitter account:
At #miloatcal has been cancelled. Milo has left campus. @UCBerkeley @CalSurvivor

— UC Police, Berkeley (@UCPD_Cal) February 2, 2017
.@UCBerkeley Updates regarding lockdown/shelter in place to follow #miloatcal

— UC Police, Berkeley (@UCPD_Cal) February 2, 2017
UCPD has issued a stay away in or near Bancroft and Telegraph due to major protest attacks. https://t.co/XxBWL3OaeZ #miloatcal

— UC Police, Berkeley (@UCPD_Cal) February 2, 2017
.@UCBerkeley For your safety, stay area from Sproul Plaza and @ASUC_Union Union #miloatcal @CalSurvivor

— UC Police, Berkeley (@UCPD_Cal) February 2, 2017
.@UCBerkeley @UCPD_Cal continues to issue a dispersal order for the #miloatcal protests. Please leave the area.

— UC Police, Berkeley (@UCPD_Cal) February 2, 2017
Due to violent demonstration, additional resources are being brought in. Cal students should leave the area immediately. #miloatcal

— UC Police, Berkeley (@UCPD_Cal) February 2, 2017
Despite the continued tweets from the police department, at this time, cable news networks have declared the situation "under control" and stopped showing live footage from the event, at least for the time being.
This story is breaking, and will be updated with more information.