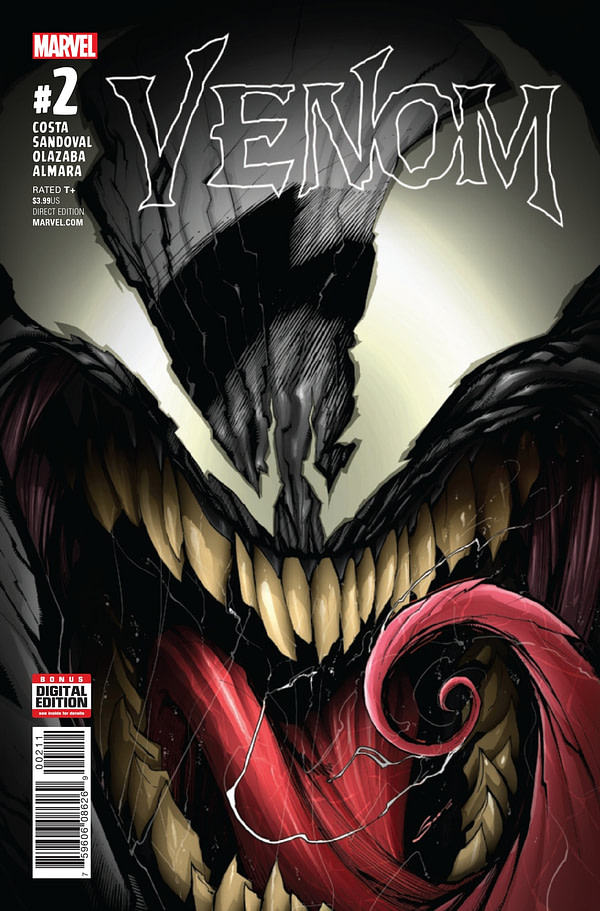 From today's Venom #2 by Mike Costa and Gerardo Sandoval, we get a new look for Venom, who has bonded to his new host Lee Price, even if he isn't exactly happy about it. And, looking like Baby Groot and playing the role of Jiminy Cricket, it looks like this new host has a very unlikely looking angel on his shoulder.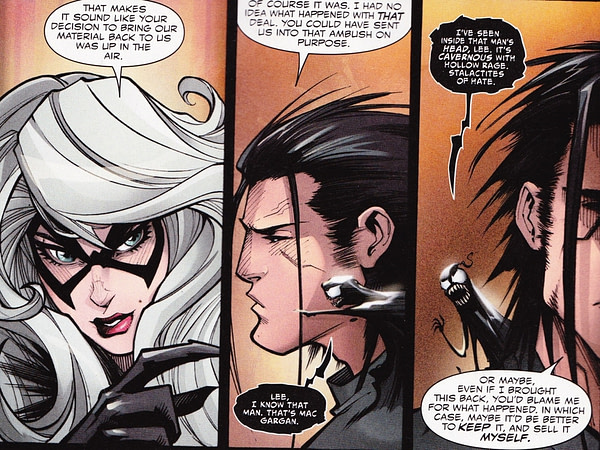 Can we start calling him Baby Venom?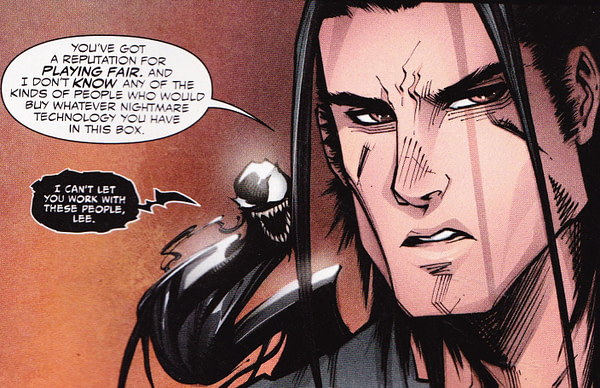 I really think we should…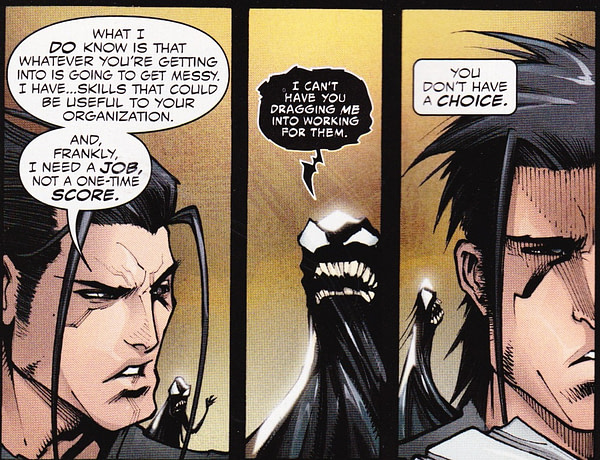 Venom #2 is published by Marvel Comics today.