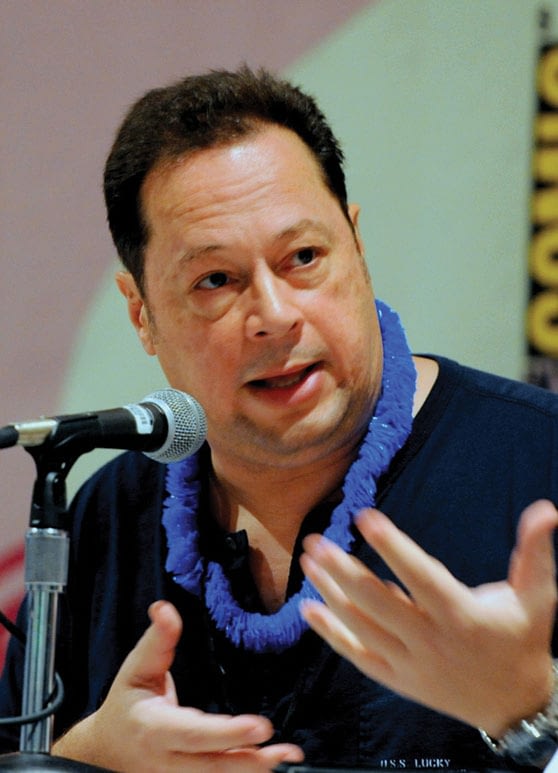 IGN's Terri Schwartz today reported that Joe Quesada, Marvel's longtime Editor-In-Chief (but never before been behind a camera) as director for the first episode of the Agents of SHIELD new online series, Slingshot.
The six-part digital series will be available on the ABC mobile app and on abc.com beginning tomorrow, December 13th. Taking place shortly before the beginning of the regular Agents of SHIELD's Season 4, Slingshot focuses on Elena "Yo-Yo" Rodriguez (Natalia Cordova-Buckley). The show's website gives the series description as:
As a person with powers, she must sign the recently instituted Sokovia Accords, the worldwide agreement that regulates and tracks those with super powers. However, the restrictions of the Accords are in direct conflict with a personal mission she's desperate to fulfill, a mission that will test her abilities, her allegiances, and will include some tense encounters with our most popular S.H.I.E.L.D. team members.
In the Clark Gregg who plays Agent Phil Coulson in the digital as well as network series told IGN:
Joe Quesada is one of the legendary Shaolin ninja priests of Marvel. We've been friends for a long time, and it's really a treat to get him to be out here and to get to work with him the first time he directs.
Yes, of course the caption is tongue in cheek – while he's never directed a series before, his years framing comic cells and storytelling will probably do wonders for the series. Now we can just hope that his presence and energy will help to inspire and invigorate the main series.
You can watch the trailer for the series over on the abc.com website here.
Enjoyed this article? Share it!