Finally, I get to write up something to the Bleeding Cool audience directly. My name is Bill Watters, and I've actually been contributing to BC over the last few years, but it was just a few weeks ago that Mark reached out and invited me to pick a red pill or a blue pill. I did the most logical thing and took them both at once, much to Mark's horror as he raced to call for an ambulance.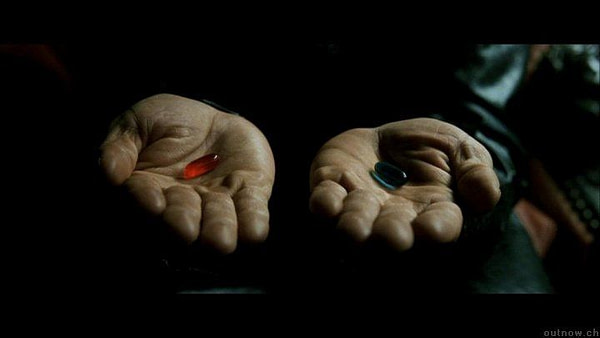 When I came to I found myself wired into some kind of harness with Rich and Jude standing around muttering something about how "he can't be the One." Honestly, I'm not sure what colored pills they were on when they called me, but I'm not going to complain.
I've been covering the Geek Culture, TV and Film scene for about six years for sites like TrekMovie, AggressiveComix, ComicsOnline, GeeksAreSexy, and Examiner. It's been a while since I'd been writing heavily, with most of my focus going towards photography (I'm also a photographer with Getty Images), and working with conventions at various levels.
I'll be doing my darnedest to bring some new content formats to BC, Mark dubbed me as Chief Scenarioist (yea, it's a real word, I'd had to go check as well). With that in mind, look for more video content, more television and movie coverage, and also more insights into the happenings on the geek and fandom culture scene from new toys and gizmos to geek fashion and events. One other area that I'm also passionate about spotlighting is crowdfunded independent projects – be they webseries, films, tech, gadgets, or new games.
If you've ever been to any of the group shoots around San Diego Comic-Con, WonderCon, Comikaze Los Angeles Comic Con, or DragonCon then you've likely seen me out there wrangling the photographers and cosplayers (I'm the one with the red megaphone. No, the other one, the one without the Jesus Saves sign).

I can be found around June working with the Saturn Awards as their technical producer and editor. The rest of the time I'm your basic Silicon Valley-based codemonkey and can be found pounding away working on the next generation of mobile games.
I definitely don't know it all, in fact I [almost] never claim to, and I look forward to learning a lot from the BC team and from all of the readers out there. It's gonna be a great ride down this rabbit hole.
You can always find me on facebook or twitter.
Enjoyed this article? Share it!