By Joe Glass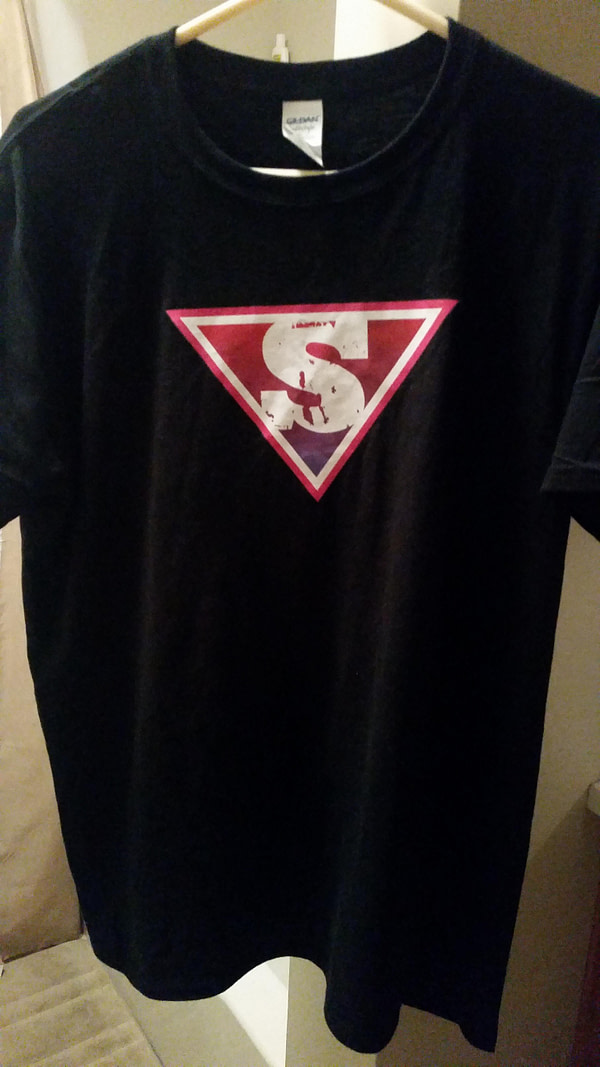 One final surprise of NYCC I only personally discovered on the very last day.
Whilst tabling at the LGBT HQ booth, a young man approached and asked me if I knew where the Scruff booth was.
"Scruff? Like, the dating app?"
"Well, yeah."
I had to say, I was surprised to hear that Scruff was having a presence at the convention. Scruff, for those who do not know, is a gay dating app, kinda like Tinder but, well, a lot better. And like some other dating apps, it's also used for a lot of more…casual relationships.
Now considering the convention actually saw a presence of several heterosexual dating apps, whether at the show or at the many after parties, including the launch of one such app called Cuddli, it is nice to see that gay dating apps are allowed to take part in the fun too.
As I would later learn, they were not inside the convention itself, but rather just outside one of the exits, giving out free trials codes and free t-shirts, as seen above. As near as I can discern, this is the first time Scruff have made an appearance "at" a comic con…but maybe not the last.
It was certainly something new to me. Has anyone else ever seen such app presence at a comic show? Or is this a first?
Joe Glass is a Bleeding Cool contributor and comics creator. He is the writer and creator of LGBTQ superhero series, The Pride, which has just had it's first collection made available on ComiXology after a hugely successful Kickstarter. The comics are also available at his Online Store. He is also the co-writer of Wales-based horror comedy series, Stiffs, available on ComiXology and it's own store.