by Ray Flook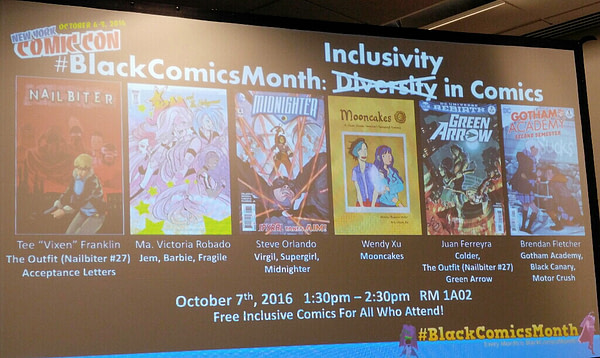 When I signed-up to cover #BlackComicsMonth: Diversity/Inclusivity in Comics at this year's New York Comic Con (NYCC), I was going into it with the hope that the panel would do its part in being the final piece I needed to stitch together a post I've had rumbling around in my head for the past few years. So this isn't going to be the typical panel report (though I'll be touching upon that later), but instead a celebration of one of us: a fellow geek who wouldn't stop…couldn't stop… fighting to have her voice heard against waves of change-resistant pushback, for the betterment of those who've been kept on the sidelines for too long.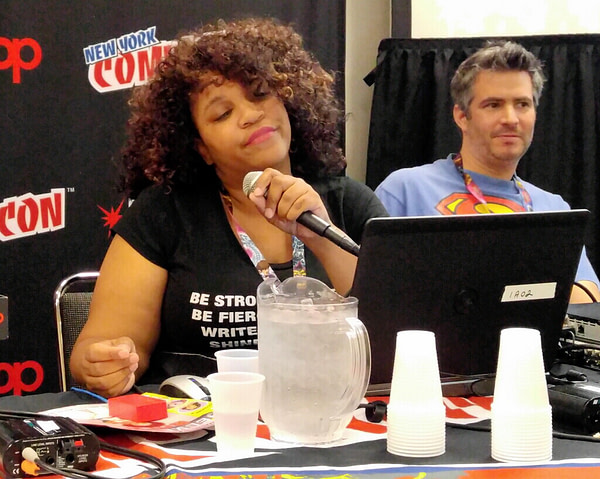 I had the distinct honor and privilege of getting to know Tee "Vixen" Franklin through social media a few years ago after reading her posts about an injustice done to her at Special Edition: NYC. What impressed me about her from the very start was how she took a very personal situation and used it to force a much larger conversation about cosplay at conventions and how convention organizers need to do a better job of embracing different body types. As a non-cosplayer at the time and a guy, I'll admit that it wasn't something that I had readily thought about in regards to comic conventions…and that's the reason why what Franklin does it so important: because I should be thinking about it. So I followed her on Twitter and she followed me back; and through that, we actually had a chance to speak on the phone. Going almost an hour, it was one of those conversations that you leave with more than what you went into it with…and I hope she felt the same. When I think about it now, it's funny: even though she was asking most of the questions, I feel like I'm the one who learned more…and that speaks volumes for her approach.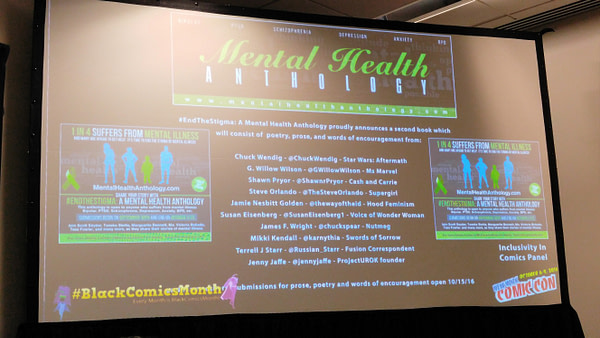 Which isn't to say that I've always agreed with her on every position she's ever taken or her approach to tackling certain things…a particular back-and-forth we had over "spoilers" comes to mind. But so what? Honest and open conversation is a must in every aspect of society for effective change to happen…especially geek culture…and sometimes "honest and open" isn't always easy or pleasant or comfortable. The comic book industry has functioned far too long under assumptions made by straight, middle-aged white men that were imposed on the entire fan community…even as demographics showed just how diverse comic book readers had become and were continuing to be. Franklin represents every geek out there who's wanted to go beyond just being angry and turn that anger into meaningful, long-term change. The difference? She's breaking through in ways not just beneficial to her, but also in getting a very direct message of diversity and inclusivity to a broader audience: fair representation on the page…on the screen…in the boardroom…behind the camera…in the writer's room…and in every position possible.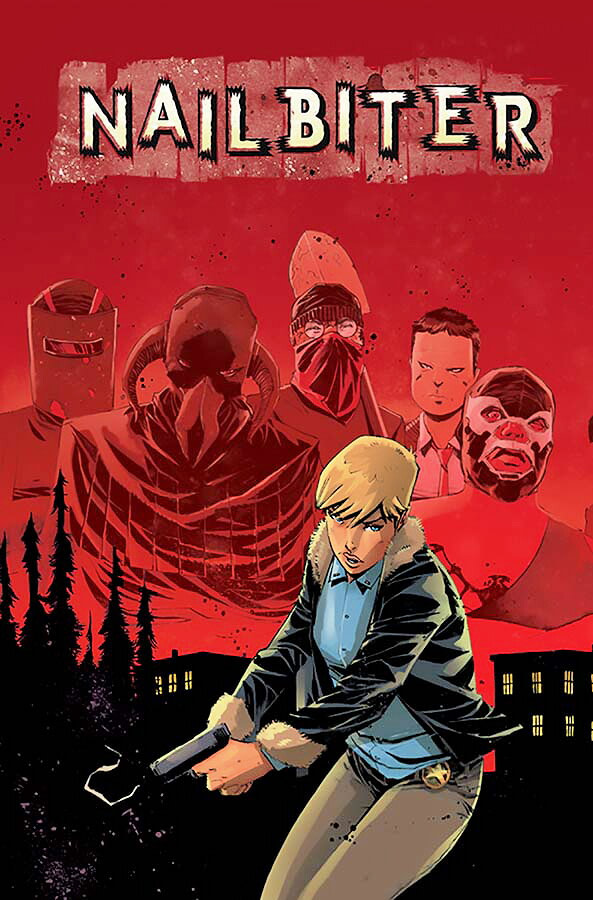 We hadn't been in touch on social media for awhile…trying to carve-out your own space in the current pop culture zeitgeist is pretty time-consuming…so it was really nice to have a chance to catch-up with her before her panel, its third iteration. She wasn't having a great start to her day, but none of that kept her from the excitement she was feeling over her panel and her upcoming projects: a second book under the #EndTheStigma: A Mental Health Anthology banner of prose, poety and words of encouragement from contributors such as Chuck Wendig (Star Wars: Aftermath) and G. Willow Wilson (Ms. Marvel); a back-up story in Image's Nailbiter #27 (The Outift w/ Juan Ferreyra); and Acceptance Letters (w. Ma. Victoria Robado) in Spring 2017.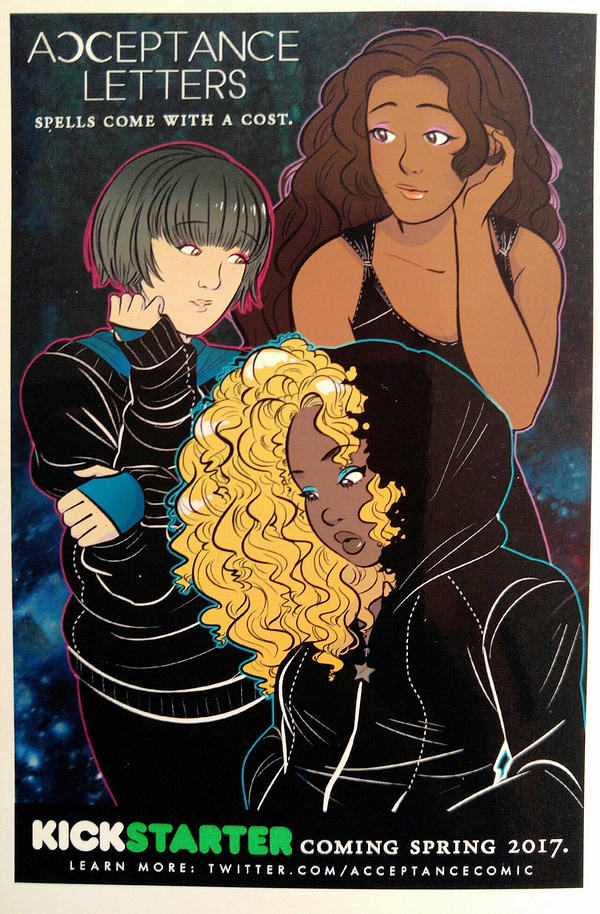 As for the panel itself? An impressive line-up of panelists moderated by Franklin that hit upon a number of important issues, including: comics fans supporting diverse books; the importance of having diversity in executive and other decision-making positions; changing mindsets to adjust to current reader demographics; and many others. Panelists for the various discussions included Franklin; Ferreyra; Robado; Steve Orlando (Virgil, Supergirl, Midnighter); Wendy Xu (Mooncakes); Brenden Fletcher (Gotham Academy, Black Canary, Motor Crush); and Kwanza Osajyefo (Black), who you'll agree deserves his own one-man Q&A panel after you watch some of his highlights below. If you're reading this, Mr. Osajyefo, then I'd be more than happy to moderate or interview one-on-one (don't judge me…Franklin herself would appreciate my game). For only its third try, #BlackComicsMonth has become an example for other panels to look to when looking to pitch a proposal for a diversity/inclusivity panel.
So here are some incredible video highlights from the panel as well as some pics…definitely check them out:
Ray Flook has been a contributing writer to Bleeding Cool since 2013. You can follow him on Twitter at @oldmangeek88; on Instagram at @oldmangeek; and soon through the Big Bad Geek podacast..