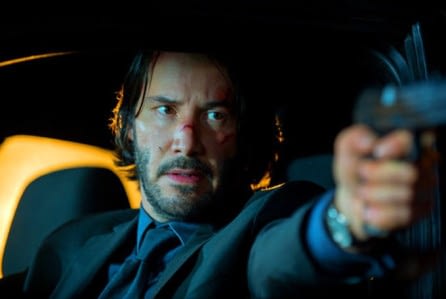 John Wick 2 was a big draw over NYCC weekend. Perhaps besides Power Rangers, it was easily the most anticipated trailer coming out of the show, as action fans got their fix from seeing Keeanu Reeves jump into the suit again.
While we are still a fair bit out from the sequel, it seems that a future beyond that film is already in the works. Speaking to Collider, director Chad Stahelski said that the studio is already asking about a third in the film. He said:
The studio has asked us to put our heads together and see if we can come up with something. Winston's [McShane] is a big part of the next one, so is Lance Reddick. We've got some ideas.
I assume this means that Summit Entertainment are pleased with how the second one is shaping up and are already hedging thier bets for more. That is encouraging.
Enjoyed this article? Share it!