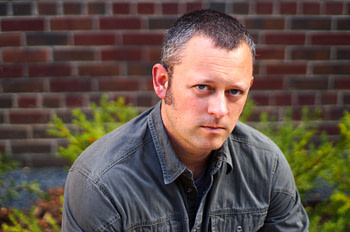 This may be my favorite announcement for NYCC 2016 so far. Benjamin Percy, who is doing a great job on Green Arrow and Teen Titans, has been tapped to write James Bond once Warren Ellis is done. Ellis is finishing up his second arc, Eidolon, which will take the series to #12. Andy Diggle's Hammerhead is considered a mini-series, leaving Percy to take over the main series.
Percy says, "When I was a kid, my father and I would watch — over and over again — the Bond marathons on TBS. When I was in high school, I took a career test and wrote 'spy' as my dream job. When I was in college, I signed up for an espionage novel course and fell in love with Fleming's books. The first drink I ordered was a vodka martini — shaken, not stirred — though I now stay true to the novels and favor bourbon. And over the past few months, I've followed the Warren Ellis run at Dynamite with admiration and jealousy. Bond is ingrained in me, a character who has centrally influenced my life and sense of story. I love the legendary, exquisitely cool 007 franchise and I couldn't be more excited to thrill readers with exotic locales, nifty gadgets, colorful villains, dangerous seductions, and wildly orchestrated action set-pieces. Cue the theme music."
"Ben Percy is an immense talent, one of the great thriller writers of this decade, and I can't wait to see him write the future assignments of 007," says current James Bond writer and comics legend, Warren Ellis.
Look for news on Benjamin Percy's 007 debut in the coming months.