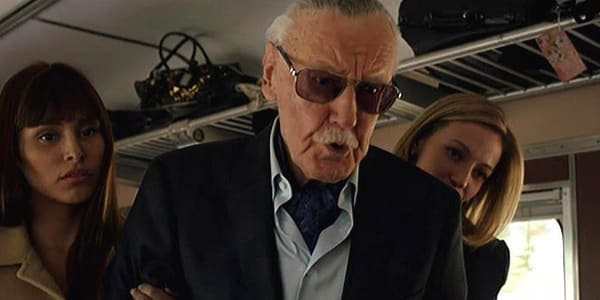 The story of Stan Lee will finally receive the cinematic treatment it deserves: as an action adventure film.
According to The Hollywood Reporter, 20th Century Fox will develop a film set in the 1970s featuring Lee as a dapper adventure in the mold of Roger Moore's James Bond. One the site's sources claims the film will share a vibe with Kingsman: The Secret Service.
Lee and his POW! Entertainment partner Gil Champion will serve as executive producers with Marty Bowen and Wyck Godfrey set to produce. No writer or director are yet on board.
It is certainly a curious choice to take Lee's story and rework it in to an actioner, but it fits the myth of the man who had a hand in creating Marvel's stable of characters and regularly featured in the comics thanks to his Stan's Soapbox page.
Of course, one wonders if Bryan Cranston has already been inundated with inquires about his participation thanks to Entertain Me Weakly's fan poster which cast him in as Lee in a fictitious biopic months back.