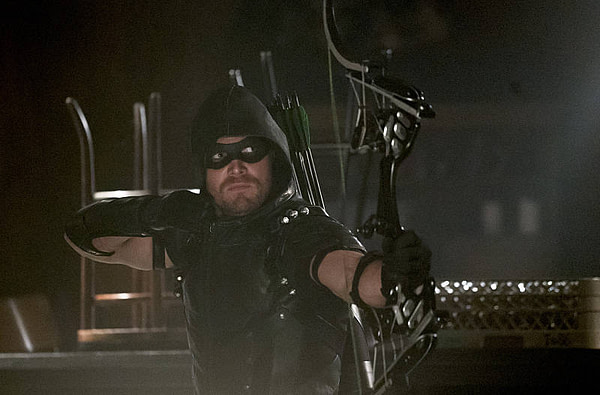 With Arrow back in production, it seems it was only a matter of time before photos of the probable new Team Arrow would emerge from the show's location shoots around Vancouver.
The PUNKD Images Twitter account captured a handful of shots featuring the new team — Wild Dog, Mr. Terrific, Vigilante and a new Black Canary Artemis — recently, revealing Wild Dog and Mr. Terrific's costumes to be surprisingly faithful to their comic book counterparts:
#Arrow teaser from tonite… Is this the new #TeamArrow❓@WhatsFilming @VanFlarrowFan #YVRShoots pic.twitter.com/1IOMFe2UUl

— PUNKD Images (@PUNKD_Images) September 9, 2016
Also, you can just see a helmet resembling Vigilante's behind Green Arrow in one of the shots.
Madison McLaugh, who appeared briefly as a distaff Canary in season four, takes over the Black Canary Artemis identity in the new season while Rick Gonzales and Josh Segarra will debut as Wild Dog and Vigilante, respectively, as the new year begins.
Arrow returns October 5th on The CW.