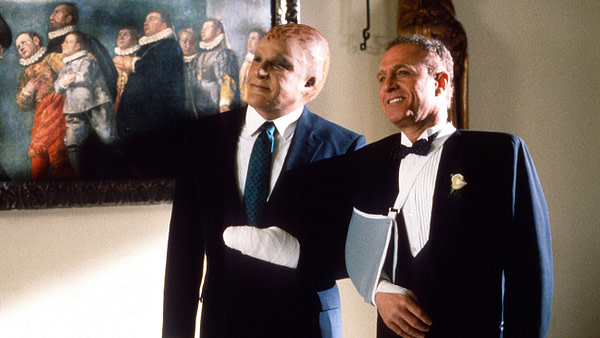 Deadline reports Midnight Special and Loving director Jeff Nichols is in talks to write and direct a remake 20th Century Fox's alien cop movie Alien Nation.
The 1988 original starred James Caan as xenophobic Los Angeles cop Matthew Sykes, who is partnered with Mandy Patinkin's Detective Sam Francisco, a member of an alien slave race marooned on Earth after their ship crashed in the nearby Mojave Desert. The two investigate a series of murders tied to a conspiracy to produce a drug which has no effect on humans, but stupefies the alien "Newcomers."
Mixing elements of noir, buddy cop movies and science fiction, the film quickly spawned a series on FOX, with Gary Graham and Eric Pierpoint taking over for Caan and Patinkin. Consciously more humorous than the film, it lasted one season on the then-fledgling network, but eventually spawned a succession of TV movies on FOX which continued the series' storylines.
And with that unique mix of genres, Nichols will be open to create a film that could be more in the Lethal Weapon spirit or retain the grittier noir feel of the original. Honestly, it is somewhat surprising it took this long to pin down a new angle on the concept, though it has been in some sort of development since at least 2009.