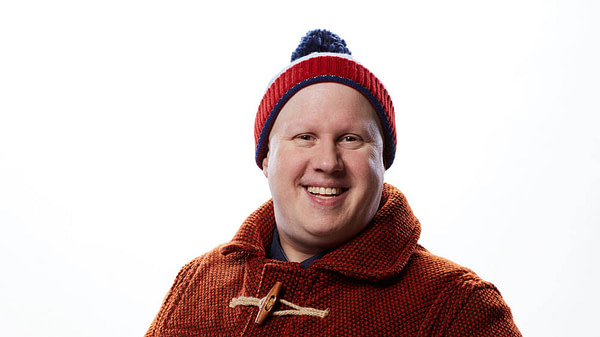 While Matt Lucas — a guest star in the 2015 Doctor Who Christmas Special, "The Husbands of River Song" — was confirmed to be joining the series as a regular for its tenth season back in June, it seems his first day aboard the TARDIS will be at Christmas.
Cultbox notes the actor has been spotted on the set, which is currently shooting the 2016 Christmas Special:
#dwsr Matt Lucas is in the Christmas special!! Such a sweetie pic.twitter.com/GqZICU5C8n

— Lucie Mayer (@LucieMayerova) September 7, 2016
But considering the actor's status as a regular in season ten, it is unclear if he still qualifies as a "guest companion." Why would the distinction matter? In June, Doctor Who head writer Steven Moffat told Doctor Who Magazine that the special would feature "a different, guest companion" in lieu of Pearl Mackie's debut as Bill; which will occur in the first episode of the new season. Moffat equated the role to River Song taking over the companion spot in last year's Christmas Special. "Guest" would suggest a one-off character, like Kylie Minogue's appearance back in 2007, but perhaps it will instead serve as Lucas' first story as a companion.
Alternatively, Lucas may not be the guest Moffat was referring to, offering the Christmas special one more surprise before it airs later this year.