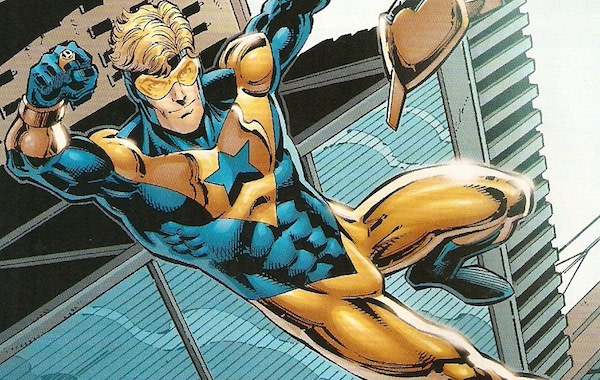 While cinematic universes are all the rage, one character intends to stand on his own, far apart from the Justice Leagues and Suicide Squads of modern movie making: Booster Gold.
While talking to Vulture about the in-development Booster Gold film, producer — and possible director — Greg Berlanti revealed the film will not be tied to the emerging DC Films universe. At least, not yet anyway.
"As of right now we have no connective tissue to those worlds," he told the site.
Of course, Booster is defined by his tendency to stand alone. Whether disgracing himself in his home time of the 25th Century, becoming a self-absorbed hero ready for commercial endorsements in the 20th, or a defender of timelines and alternate worlds, existing outside the DC Films framework of Man of Steel and upcoming films like Wonder Woman and Justice League makes a great deal of sense. Although, it is still possible for the project to eventually develop ties to the great film universe.
The project is an adaptation of the proposed Booster Gold television series Berlanti and Andrew Kreisberg were developing prior to Arrow and the other programs in the so-called Berlanti-verse. Flash and X-Men: First Class writer Zack Stentz will handle script duties.