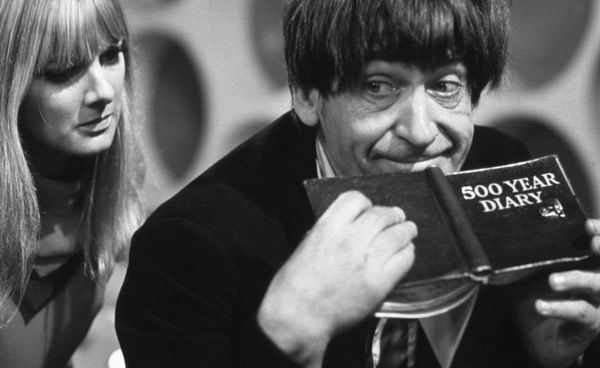 After much speculation — and a curious announcement tease — BBC Worldwide has confirmed it will release an animated version of the missing Doctor Who story The Power of the Daleks in November.
The story, written by David Whitaker and directed by Christopher Barry, featured the first full appearance of Patrick Troughton as the Doctor; although, he isn't too sure of it himself as the story begins. Soon, the Doctor and his companions Ben and Polly find themselves on the planet Vulcan (no, a different one), where the Time Lord must confront his old enemies, the Daleks. The story aired just the once in 1966 and disappeared into memory when the master recordings were wiped in the late 60s. Audio from the episodes survived and will be utilized in the animated recreation.
The new version has been produced by the team behind the highly successful animation of lost Dad's Army episode A Stripe For Frazer under the direction of Charles Norton. Comic book artists Martin Geraghty and Adrian Salmon provided character designs.
https://www.youtube.com/watch?v=wm279AmUaL8
Norton called the project "the most ambitious Doctor Who archive restoration ever attempted." Previous animated restorations include missing episodes from classic stories like The Invasion and The Reign of Terror, but The Power of the Daleks represents the first attempt to animate a completely missing story. But it is certainly worthy of the recreation as it represents Troughton's debut and, it seems, recordings of the six-part story are forever lost to time.
Doctor Who: The Power Of The Daleks will be released on the BBC Store on Saturday, November 5th at 5:50pm to commemorate the to-the-minute fiftieth anniversary of the story's original airing. It will also be available on DVD on November 21st in the UK.
In the US, the story will debut on BBC America the following week on November 12th. The next day, it will be available to stream on the  BBCAmerica website and mobile app. It is currently unclear when it will be available on DVD, however.