Entertainment Weekly has released a first look image of actor Gabriel Luna as Robbie Reyes, the Ghost Rider in the upcoming season of Agents of S.H.I.E.L.D.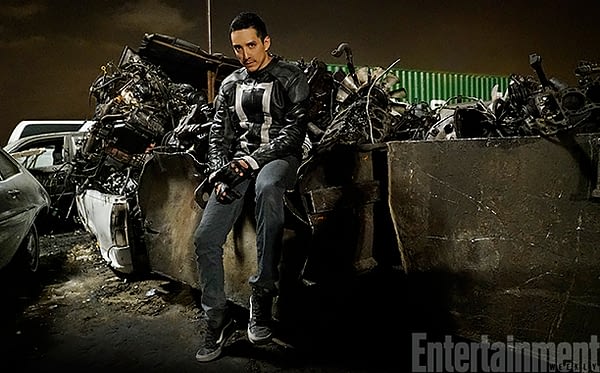 According to executive producer Jed Whedon, Ghost Rider represents a further expansion of the Marvel Cinematic Universe into a seemingly supernatural realm. Well, presuming Robbie has encountered something supernatural. "As Thor says, 'Magic is science that we don't understand.' Well, we're getting into some very, very fancy science.," Whedon explained.
Agents of S.H.I.E.L.D. returns on September 20th.
Enjoyed this article? Share it!