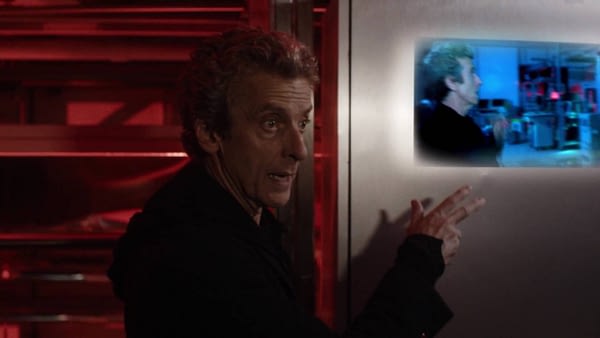 While next year's return of Doctor Who will mark the end of head writer and showrunner Steven Moffat's reign as the boss of Who, he is sure star Peter Capaldi will remain at the controls of the TARDIS.
While talking about his departure with Doctor Who Magazine (via IndieWire), Moffat said, "I have no reason to suppose that I'm writing out a Doctor. Peter is loving the role, and long may he do so."
Moffat announced his departure from the series last spring with the caveat that he would take charge of one more season before handing the show over to Broadchurch creator Chris Chibnall. Previously, Capaldi himself said the BBC was interested in keeping him through Chibnall's first season, but no official commitments have been announced.
Meanwhile, the first of Moffat's final stories airs this Christmas with the full season ten — featuring Pearl Mackie and Matt Lucas as the Doctor's new companions — expected to premiere early in 2017.
Enjoyed this article? Share it!