It was the word that Marvel Comics was to add a Jack Kirby cover to Civil War II: The Fallen that sent us down the rabbit hole of working out who both The Fallen – and The Accused – were.
Now, courtesy of Marvel PR, ComicBook have run the revealed covers to both these one shots.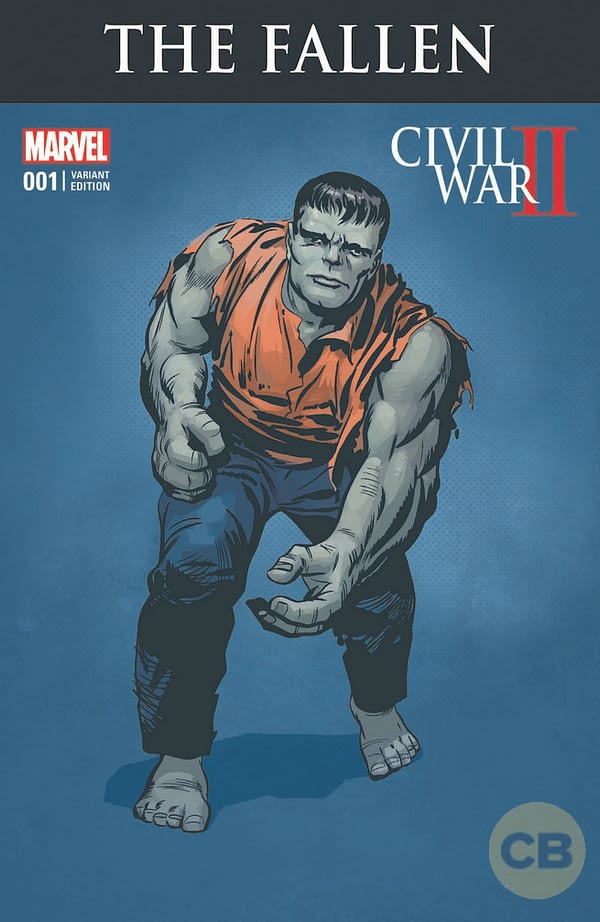 Civil War II: The Fallen will be written by longtime Hulk writer Greg Pak (The Totally Awesome Hulk) with art by Mark Bagley (All-New X-Men). The issue will cover Bruce Banner's funeral, which is considerably less well-attended than that of Civil War II's first death, James "War Machine" Rhodes. While the Hulk family, the Hulk's Warbound, Iron Man, and Captain Marvel all mourn, a group of protestors gather outside, determined to make sure the many deaths the Hulk caused in his lifetime are not forgotten.
While….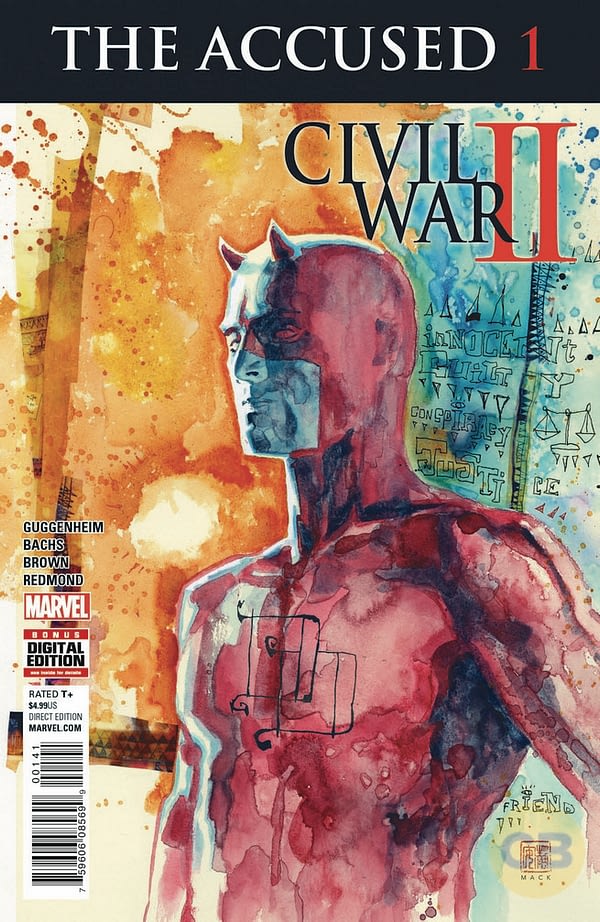 Civil War II: The Accused will be written by Marc Guggenheim with art by Garry Brown & Ramon Bachs. The issue follows Hawkeye's trial, but a trial for the murder of one superhero by another superhero requires a super-heroic prosecutor. Enter Assistant District Attorney Matt Murdock, a.k.a. Daredevil. As Matt prepares for the trial, he realizes there may be more going on beneath its surface than he first realized.
Both are out in August
Enjoyed this article? Share it!