Drafthouse Films and MVD Entertainment have announced that Raiders!: The Story of the Greatest Fan Film Ever Made will come to Blu-ray and DVD on August 16th.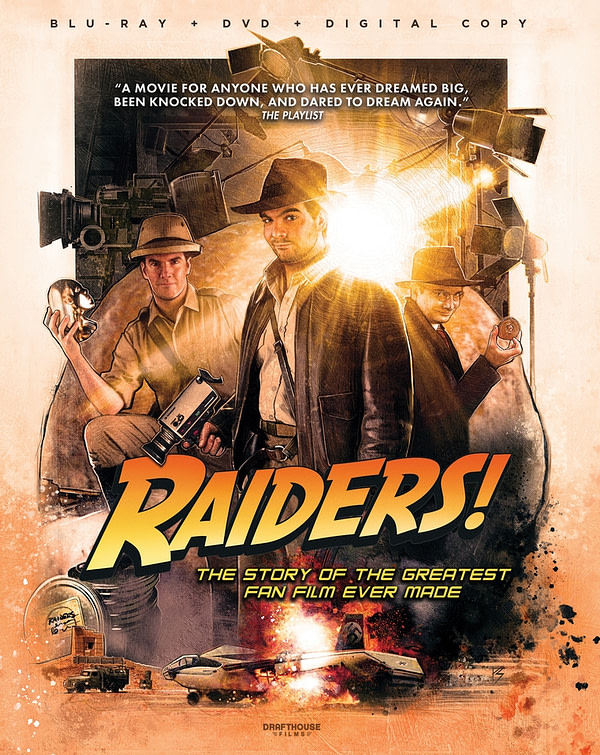 The documentary by Tim Skousen & Jeremy Coon chronicles the making of a feature length, shot-for-shot fan film version of Raiders of the Lost Ark spearheaded by three boys in the 1980s. It also witnesses the attempt — thirty years later — to complete the one missing sequence from their film, now known as The Adaptation. The documentary is a love letter to growing up a movie fan at the beginning of the blockbuster era and to an innocent expression of fandom.
Special features include commentary tracks from Skousen & Coon and subjects Chris Strompolos & Eric Zala), deleted scenes, outtakes from The Adaptation, Q&A footage from The Adaptation's 2003 premiere at the Alamo Drafthouse in Austin, TX, a photo booklet featuring storyboard art from The Adaptation and a free HD digital copy of the film.