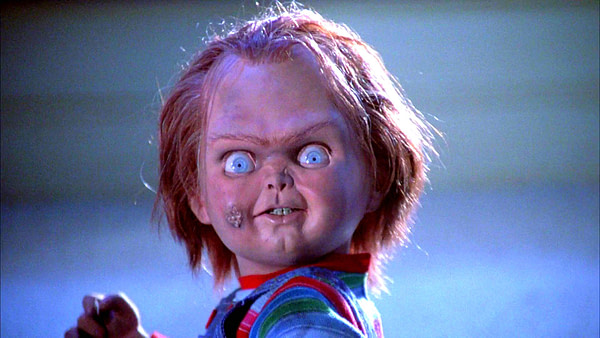 Chucky's back in his original form just in time for Halloween.
Shout! Factory has announced it will release a new Collector's Edition Blu-ray and DVD of the original Child's Play on October 18th. The set will feature a new 2K scan of the first film and a new audio commentary with director Tom Holland. It will also feature a vintage commentary with Alex Vincent, Catherine Hicks and "Chucky" designer Kevin Yagher and another older track with producer David Kirschner and screenwriter Don Mancini.
Other vintage content includes the Evil Comes in Small Packages making-of featurette, Yagher discussing the creation of Chucky and more. Shout's site is also offering additional added features like posters if you choose to order through them, but perhaps the most interesting added attraction is the "Good Guy" Chucky doll produced by NECA as part of the Deluxe package. The 5.5" will only be available via Shout and is sure to be welcome addition to any fan's toy shelf.
Child's Play Collector's Edition comes to disc on October 18th.