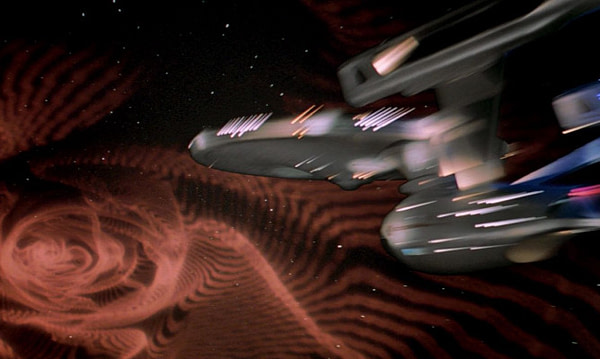 The Star Trek fan films guidelines have been posted to the series' official website, outlining what will be acceptable — but still not officially endorsed — by CBS and Paramount going forward.
Several of the rules appear to be tailored objections to the activities of Axanar Productions, the fan film creators both studios are currently suing over their proposed Star Trek: Axanar project. But others may pose problems for other well-established fan film producers.
Chief among these new guidelines is the runtime provision. According to the studios:
"The fan production must be less than 15 minutes for a single self-contained story, or no more than 2 segments, episodes or parts, not to exceed 30 minutes total, with no additional seasons, episodes, parts, sequels or remakes."
Playing by that rule, something like Star Trek: New Voyages would face sanction for their use of the original series' hour-long format and on-going nature. And it certainly precludes Axanar's feature-length ambition (though their initial plan was to produce the first fifty-minute segment of a feature).
Other guidelines are more common sense, like leaving the phrase "Star  Trek" out of the title — again, problems for Axanar and New Voyages — using official licensed costumes if the wardrobe is not hand-made, avoiding sexually explicit imagery and obtaining licenses for any non-Star Trek materials where applicable. Oh, they also want to avoid depictions of drug, tobacco and alcohol use, which means the Saurian Brandy needs to stay under the counter.
But perhaps most devastating to Axanar is this provision:
"The fan production must be a real "fan" production, i.e., creators, actors and all other participants must be amateurs, cannot be compensated for their services, and cannot be currently or previously employed on any Star Trek series, films, production of DVDs or with any of CBS or Paramount Pictures' licensees."
Part of Axanar's crowfunding pitch was the presence of past Star Trek cast and crew, including Star Trek: Deep Space Nine's J.G. Hertzler and Enterprise's Gary Graham reprising his role as Vulcan Ambassador Soval. Other previous fan works included appearances by Nichelle Nichols, George Takei, Tim Russ and more. It is unclear how often these actors were compensated for their time, but their presence could be interpreted as an official endorsement — something both Paramount and CBS desperately want to avoid.
The studios have also included a crowdfunding clause for fan productions. Fundraising efforts must not exceed $50,000 including fees, and fan producers may not distribute the films on a physical disc format, making it impossible to offer that as a perk option. In fact, "no unlicensed Star Trek-related or fan production-related merchandise or services can be offered for sale or given away as premiums, perks or rewards or in connection with the fan production fundraising."
Additionally, fan films must be distributed digitally with no ads of any kind, including website banner ads.
The studios have also provided a disclaimer fan producers must include in their works:
"Star Trek and all related marks, logos and characters are solely owned by CBS Studios Inc. This fan production is not endorsed by, sponsored by, nor affiliated with CBS, Paramount Pictures, or any other Star Trek franchise, and is a non-commercial fan-made film intended for recreational use.  No commercial exhibition or distribution is permitted. No alleged independent rights will be asserted against CBS or Paramount Pictures."
Both studios reserve the right to change the provisions or withdraw their tolerance of fan work at any time. But for the moment, the studios are saying these are the ways to avoid legal action.
Of course, it remains to be seen how this will effect fan producers going forward. The New Voyages website is currently down and Axanar Productions has yet to respond, but one thing is clear: Star Trek fan films have been noticed and it will no doubt cause more tension between the IP holders and fans before a truly amicable solution is reached. At the same time, it's clear the studios want to foster at least some fan film activity by creating guidelines in the first place.