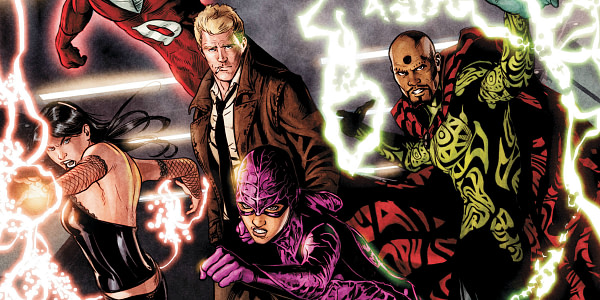 While the Justice League Dark project has been swirling in a development hell even John Constantine can't seem to get out of — perhaps even the same hell Oliver Queen mentioned on Arrow — the DC Universe Animated range will reportedly use the concept as its next feature.
Comicbook.com notes "A Sneak Peak at Justice League Dark" is listed on the British Board of Film Classification website as being part of the special features on the upcoming Batman: The Killing Joke release.
As the DC Universe Animated range tends to switch between Justice League and Batman titles, a league composed of the magical DC denizens would be an interesting change of pace while still retaining the Justice League brand. And as these special features are finalized well in advance — and often have little more to show than pencil tests and voice actor recordings — it is likely that we'll see John Constantine animated before too long.
Or at least, John will presumably be part of the group. According to previous reports, the live-action film will feature John acting as a mystical Nick Fury and assembling of team of characters including Swamp Thing, Zatana, Deadman and Etrigan. But as Arrow fans know, John's availability is an arcane mess even the most adept mystics cannot unravel.